Integration/ Rama meets the Dutch Prime Minister today, agenda
Politiko
2022-07-04 12:53:54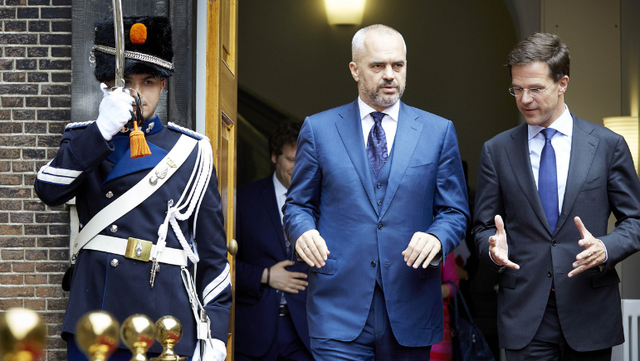 Prime Minister Edi Rama will meet his Dutch counterpart Mark Rutte today.
The meeting is scheduled at 18:30. At its conclusion, at around 19.00 they will hold a joint conference for the media.
It is expected that the focus of the meeting will be the integration of Albania, North Macedonia, and the entire Western Balkans.
The Netherlands has been skeptical about opening talks with Albania, but the risk of instability in the Balkans has caused the process to take another turn.
EU countries request to start negotiations with Albania and MV as soon as possible. Rama was in The Hague today, where he met with senior officials of the International Court of Justice.