Who is the SP deputy who "ignored" Balla's proposal?
Politiko
2023-02-02 12:40:34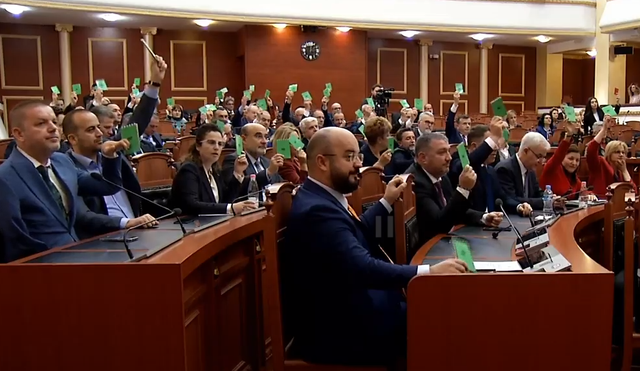 Taulant Balla, in an effort to close the session of the Assembly, proposed to move to an accelerated process for draft laws, a tactic that was also implemented in the last session.
The only one who did not join the voting of Balla's proposal was deputy Fatmir Xhafaj. The socialist was seen during the voting staying on the phone without preferring to raise the green card to give 'YES' to the accelerated voting.
The session was adjourned twice after chaos was created by depriving the opposition of its right to speak. Democratic deputies protested as a sign of revolt, demanding the implementation of the regulation.
Nikolla expelled Gazment Bardhi, when the latter tried to remove the microphone from Minister Niko Peleshi.
The Socialists continued voting on the agenda without the votes of the Democrats, closing the session.