3 'Defense' officials defended after the denunciation of PD, Alibeaj: SPAK failed, the real thieves to be punished
Politiko
2021-03-01 18:36:51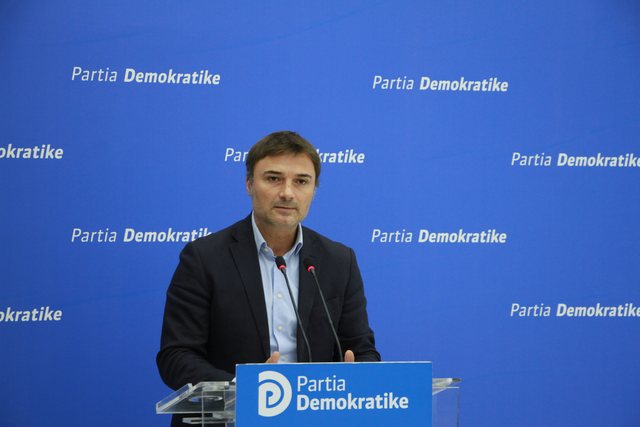 The Democratic Party has reacted after SPAK has taken as defendants three officials of the Ministry of Defense regarding the tender for food for families in need during the pandemic, denounced a year ago by the opposition.
Former PD MP, Enekelejd Alibeaj in a reaction on social networks writes that SPAK failed to punish the real thieves, according to him the Prime Minister Edi Rama, the then Minister of Defense, Olta Xhaçka (currently Minister of Foreign Affairs) and Ogerta Manastirliu, for another tender denounced by PD.
"The abuse of the Ministry of Defense with the food tender for families in need during the pandemic from today is proven. The DP told the truth, as it has done these 8 years in opposition to every affair of Edi Rama's government. Under the leadership of Olta Xhaçka, the Ministry of Defense bought the food at double the price and the tender was awarded without competition to a computer company in Macedonia, affiliated with Minister Xhaçka.
The documentation of the theft with the food tender during the pandemic comes after the documentation by SPAK of another denunciation of the DP for the theft with the tenders of medical equipment. The Ministry of Health, headed by Ogerta Manastirliu, bought them at 2, 3 and 4 times the price and the tamders were declared secret.
Unfortunately, the SPAK did not go to the bottom of these issues, raising charges only against lower-level officials. SPAK failed to punish the real thieves, Edi Rama, Olta Xhaçka and Ogerta Manastirliu, who came out as guarantors of the theft, tried to deceive the Albanians, and attacked and slandered the opposition that denounced the scandal.
Theft with evidence at the most difficult time for the Albanians proves once again that Edi Rama has abandoned the citizens. The time when the government robs people will end on April 25th! It's time for a change! ", Writes Alibeaj.