'Fiscal amnesty', Kryemadhi: To launder the money of incinerators, 170 million euros of tax evasion only that of Tirana
Politiko
2022-06-28 21:29:33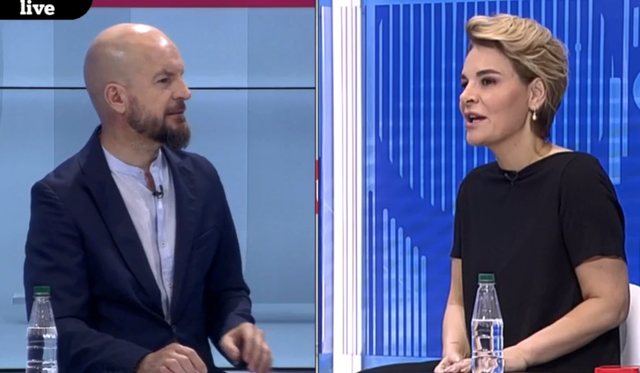 SMI chairwoman Monika Kryemadhi commented on the draft law proposed by the government for 'fiscal amnesty'.
Invited to the show 'Politiko' in Top News, Kryemadhi said that with the fiscal amnesty, the Prime Minister Edi Rama and the Mayor of Tirana, Erion Veliaj intend to launder their money.
According to Kryemadhi, the fiscal amnesty will serve to launder the money of incinerators, while focusing on the incinerator in Tirana, he said that there are 170 million euros of tax evasion.
"The only purpose of the fiscal amnesty is to launder the money of Rama, Veliaj and the companies that are related to the incinerators. Very soon we have ready the material for the tax evasion of the incinerators.
Rama will pretend to be talking about a fiscal amnesty for those who are immigrants or other businesses, I am convinced that other Albanian businesses do not have the opportunity to have 2 million euros hidden to declare. Only those who have committed tax evasion benefit from this. Only in the case of incinerators in the file that we have prepared and that we will soon attach to the special prosecutor's office, for the case of the incinerator in Tirana are 170 million dollars inflated with fictitious invoices in addition to inflated invoices is missing and the obligation paid in Albanian tax offices.
"If you follow the scheme, many other companies that win public works have fictitious bills with inflated bills, and in addition, VAT has not been paid ," says Kryemadhi.
Asked if the denunciation of the incinerators is the revenge of the SMI with Lefter Koka who left him in the mud, Kryemadhi said that "Engjëll Agaci should have been arrested along with Koka. The mayor of Fier should have been with Alqi Bllako. I understand the difficult position of SPAK, the blow comes from the government due to the pressure exerted ".