Armina and Shkëlzeni crown their love, Berisha gives the special congratulations
Politiko
2022-09-25 20:24:39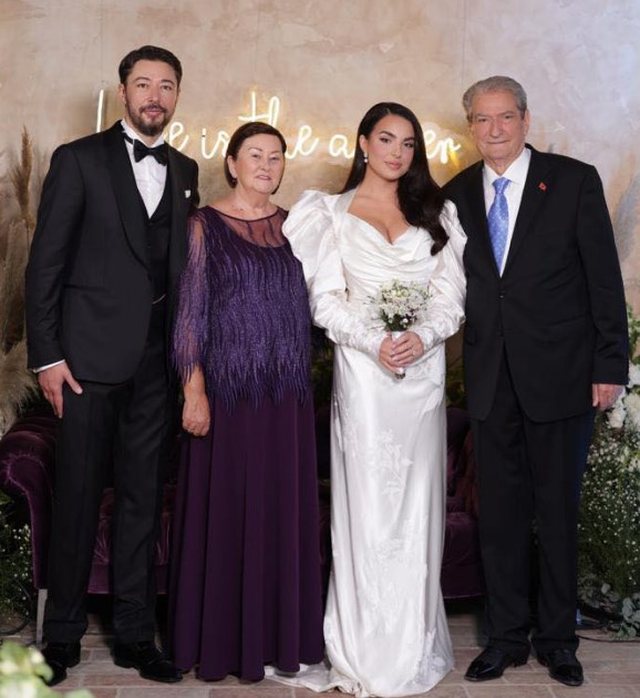 For almost 9 years, Armina Mevlani and Shkëlzen Berisha crown their love today in a wedding ceremony.
The chairman of the Democratic Party, Sali Berisha, posted a family photo on Facebook, congratulating the couple in a special way.
"Tonight is a wedding in our family and I want to share its joy with you friends. Shkëlzeni and Armina crown their love and friendship! God bless them!", writes Berisha.
About 300 guests will attend Shkëlzen and Armina's wedding. A little while ago, some photos from the couple's ceremony were published, where both appeared posing next to each other.