Berisha cut with the deputies: You must not fail until the overthrow of Edi Rama
Politiko
2023-02-02 14:41:11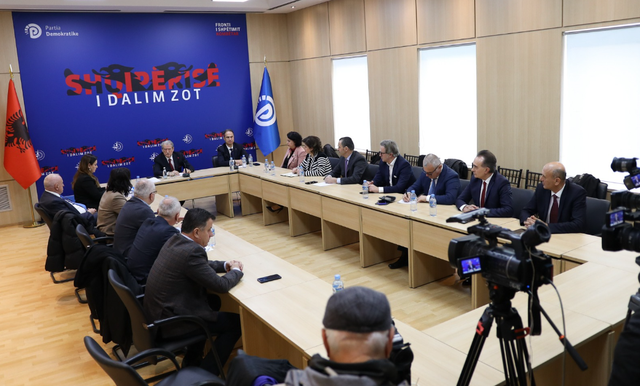 At the meeting of the group, the leader of the opposition gave clear directives to the democratic deputies. He emphasized that Edi Rama does not resign, so he asked the deputies to resist until the overthrow of the prime minister.
Berisha said that the head of the government must resign or he will face very big problems.
"The most complete investigation will be done by the investigative commission. On February 11, we staged the biggest protest in the history of the country, you can never fail in overthrowing, removing Edi Rama from power.
He does not resign, he knows no other language than fear, and you must testify and you will testify that he either resigns, or he will face very big problems. He has to leave. This is a non-returnable appeal. Don't prolong your days, don't use the East of the Parliament for unconstitutional, illegal actions.
Every hour he spends is an hour of shame for every Albanian. A prime minister who inserts the heaviest knife in 30 years into the security field of the country of freedom can never be accepted at the head of the government. A man who has done everything to extinguish pluralism in Albania cannot be accepted for one more hour.
His removal is a national emergency. "His time is numbered and Albanian citizens will restore their dignity and morals," said Berisha.