Berisha: Rama paid "murderers to kill" the opposition, one of the most powerful people
Politiko
2023-02-07 19:43:28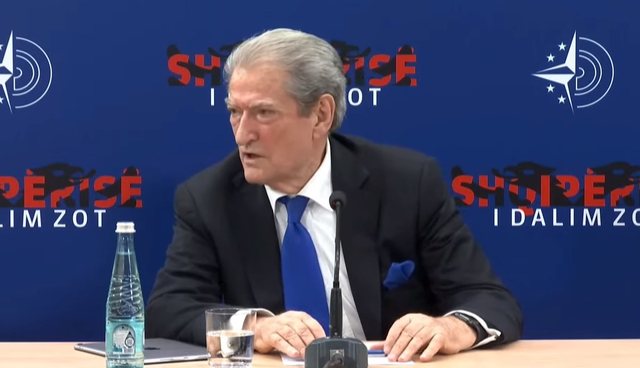 Chief Democrat Sali Berisha has accused Prime Minister Edi Rama of taking all the powers and paying one of the most powerful people to "kill" the opposition.
In a meeting with FRPD youth, Berisha added that Rama's palaces in Surrel were built with crime money.
Berisha : He took all the powers and put them in one hand and what's more, he paid assassins to kill the opposition. Paid killers. Which one? One of the most powerful people. No man who believes in the values ​​of freedom can imagine acting in this way.
I do this analysis with you, to tell you that this situation, this drama that is being played out in the hearths of Albanians, in the streets, alleys, and villages of this country, has as an absolute antidote, first of all, your courage, your ideals , your determination to overthrow one day ago this regime from the most hateful, from the most anti-Albanian, the most inhuman that Albania has ever known.
You are young, some of you have read about dictatorships, others probably haven't. But I want to emphasize that, in the classic sense of dictatorship, that of Enver Hoxha was the most brutal dictatorship in Europe. And maybe the wildest time ever. But in addition to prisons and concentration camps, which constituted a real political dictatorship, it had several other forms, but even more terrible. And one of them was the dictatorship of misery, impoverishment. Albanian funds went to bunkers. It was true that a villa was being built for the dictator, but it was known that it is with government funds.
Edi Rama's mansions, I will tell you, when he built them, he had a total of 3,800 Deutsche Marks and 400,000 Lek declared in the Property Declaration Inspectorate. All with crime or stolen money. This is who governs today.