"Corruption, at every level of government" / Basha MP praises Xhafaj for 'courage', the request he has for the former minister
Politiko
2022-01-22 16:04:28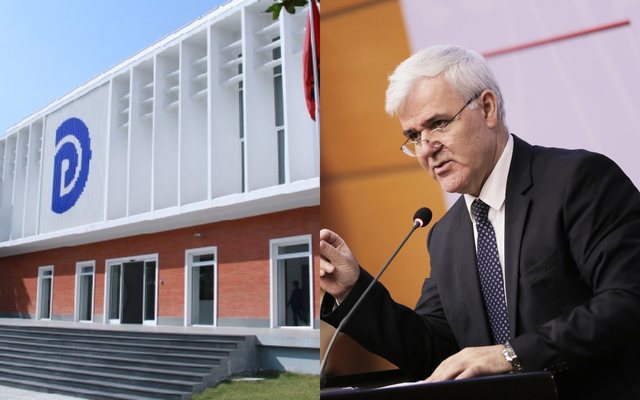 Democrat MP Dashnor Sula made a comment, after the statement of former Interior Minister Fatmir Xhafaj that corruption has affected every level of Albanian society.
Emphasizing the positions he has held, Sula says that Xhafaj is part of the "oppression" of the majority and the attempt to seize the new justice.
He estimates that the former minister took courage and acknowledged the existence of corruption, noting that it comes at a time when the focus is on attacks on the opposition and not real concerns.
Yesterday, a "mea culpa" of the former Minister of Interior, former chairman of the Special Commission for Justice Reform, Fatmir Xhafaj, caught our attention. The posts I mentioned actually prove that he too has been part of the oppression of this majority. Of attempts to capture the new justice.
Tentativave për të shpëtuar nga vetingu drejtuesit e korruptuar të policisë kur ishte Ministër i Brendshëm. Megjithatë ai meriton një vlerësim të veçantë sepse në këtë uri për të sulmuar opozitën, ai arriti të ngrihet mbi veten dhe mbi interesin e partisë së tij. Ai pranoi atë që ne si opozitë kemi kohë që e denoncojmë me të madhe. Se korrupsioni është i shtrirë në çdo nivel të qeverisjes", shkruan Sula në rrjetet sociale.
Ky i fundit thekson se korrupsioni ka vështirësuar jetesën në vend. Ai thotë se drejtësia në Shqipëri "ka nisur të marrë frymë", ndërsa kërkon më shume punë. Sula sugjeron shtimin e numrit të prokurorëve të SPAK-ut.
"Hapat e para janë hedhur me reformën në drejtësi. Nuk mund të them se është 100%, 80% ajo që duhet por është shumë e rëndësishme të kuptojmë se drejtësia ka filluar të marri frymë. Por ama rrezikojmë që ta lëm në koma ende pa u rritur e të stërvis mushkritë.
Si një ish-prokuror në vazhdim edhe të iniciativës së kolegut Xhafa, dua të shkoj edhe më konkretisht. SPAK duket se është shumë i ngarkar. Evidentohet qartë se 20 prokurorë nuk mjaftojnë për të bërë një punë të mirë. Duke ditur volumin e punës mesa shoh me numërin e prokurorëve që janë në dispozicion dhe numërin e dosjeve që janë konstatoj se Prokurorëve nuk u mjafton koha as që ti kalojnë nëpër duar e jo më të bëjnë një strategji të mirë hetimi. Në këtë logjik do të sygjeroja që numri i prokurorëve të SPAK të trefishohej. Nga 20 që janë të shkoj në 60", shton deputeti.
He addresses Xhafaj, while asking him to tell Prime Minister Edi Rama not to hinder vetting in politics.
"Since Xhafaj took the courage to mention corruption at every level of government, he must also take the courage to tell his political boss not to hinder the vetting of politicians. We are not eternal. Even in politics we will not be eternal. So who does not deserve it should not be. "Decriminalization has given some good fruits. Now is the time for politicians to vetting," Sula wrote.