"Albanians can no longer be mocked", Berisha: July 7 is finalized with the rescue of the country from the Rama regime
Politiko
2022-06-28 18:52:07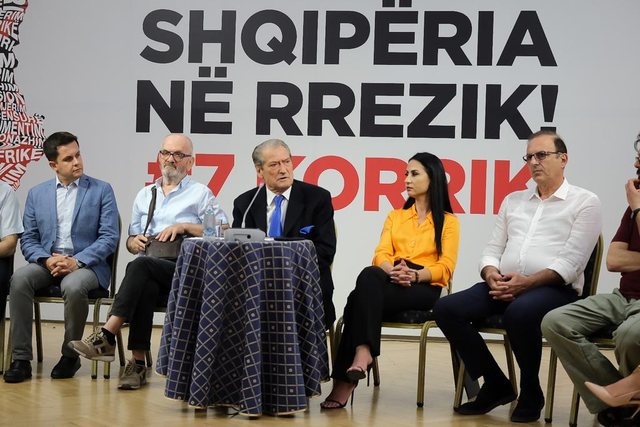 DP leader Sali Berisha accuses the Rama government of using the misfortunes of Albanians to gain political capital.
During his speech at the roundtable with activists and civil society, Berisha stopped at the increase of prices, saying that he is creating the increase of inflation to 29%.
In this context, Berisha called for participation in the July 7 protest, which according to him marks the strong start of the Front for the Salvation of Albania.
Excerpts from Berisha's speech:
Rama uses the misfortunes of Albanians to gain political capital. See what happens to prices. They grow like no other place. Have caught over 107% for staple foods. Oil has this stratospheric price, these are dictated to us by the communist boards, there is a stifling business climate, great uncertainty.
Many professionals will leave Albania.
Rising prices bring inflation to 29%. As far as wages are indexed, nothing has happened except the old policy.
Our response is vital in this context, the strong reaction of civil society and personalities is irreplaceable in the battle of PD and other forces.
Today I also see representatives of the diaspora in the meeting. Immigration support is of great importance. This move aims to restore the denied voting rights of immigrants and the diaspora. They are important shareholders in the development of the country with the money they send to relatives, but they are excluded, do not vote, do not integrate.
We will do everything for their rights in Albania, I hope they will join this movement despite their political convictions. A national front to face this regime, which steals elections, which does not allow citizens to vote freely. We must put an end to this, Rama can no longer make fun of Albanians.
I invite you these days to do everything for the great success of the July 7 protest that should mark the strong start of this front that does not stop until the country is saved.