Injury of PD activist, Basha from Kavaja: A cowardly act, Rama has lost any kind of human border
Politiko
2021-04-19 20:49:09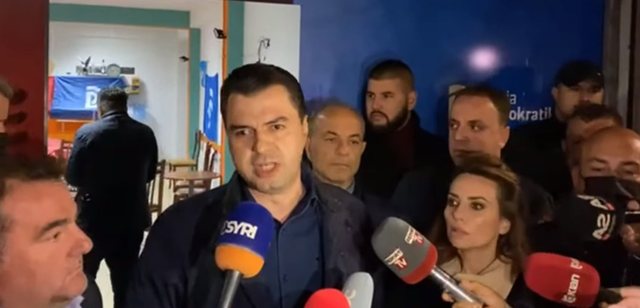 The leader of the Democratic Party, Lulzim Basha, has described the assassination of the activist Bledar Okshtuni in the electoral office in Kavaja this afternoon by the suspected perpetrator Ndricim Jonuzi as an assassination attempt against the Democratic Party and democracy.
Basha left urgently in Kavaja, as soon as he learned about the event and from the PD offices he pointed the finger at Prime Minister Edi Rama, according to whom he has lost any kind of human border.
" Tonight Kavaja has faced a serious event, an assassination attempt against PD, the alliance for Change, by a prime minister who knows that on Sunday he loses, Kavaja and Albania win.
A man who has lost all kinds of human boundaries and who is silent today, while his people with violence and assassination acts not only against our activist, but also democracy show that this regime has come to an end. They want to intimidate Kavaja, PD and Albanians, to shut us up. We are not afraid of them, they will get the deserved answer with a vote on Sunday from Kavaja and Albania.
Kavaja knows well that these acts have marked great turns, the overthrow of dictators show the fear in the marrow and the loss of the toru from a man who knows that the Albanians are determined to remove them, and more united than ever to bring about change.
Let's give the answer to this cowardly act all Sunday in the ballot box. "Let's put an end once and for all to this 8-year-old nightmare for the vast majority of Albanians" , said Basha.