"Primaries" in PD, Berisha: Today we made PD the most powerful political force in Albania
Politiko
2022-12-04 21:33:39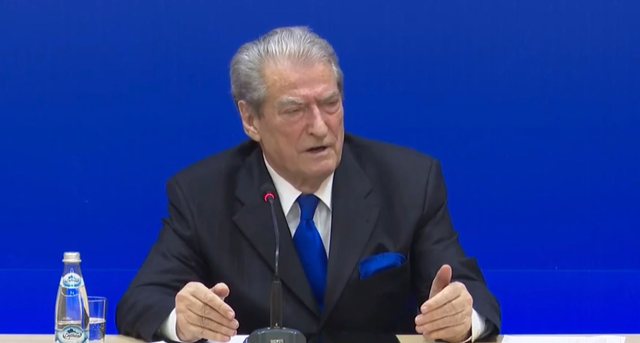 The chairman of the Democratic Party, Sali Berisha, said that the "Primaries" held today in the PD are not even compared to the model of the Socialist Party, which according to him acts the same as the law of the mafia.
After the end of voting in the "Primary" and the end of the counting of votes in several cities, Berisha made these comments in an appearance for the media. Berisha also said that the DP will enter the local elections higher than ever before and according to him the only way for democracy is the free vote.
"All without exception, as the goodwill of the candidates, or the proposals of the Democratic Party. Imagine that you compare this transparent process in front of the media and all Albanians with the mafia hideouts of the other party, which, just like in the mafia law, do not drink anything. Albanian citizens have no idea what goes on inside that basement. Only the cries of the head of that political force. Dangerous for the future of the country. This DP procedure, these primaries, we remind Albanians that the only way is the free vote. There is no democracy without free vote.
We go to these elections more openly than Albanians have ever seen. We didn't hide anything. We publicly announced those who ran and today the votes are being counted across the country. I express my greatest appreciation to all who participated in this competition. I didn't pretend it was a perfect process, but it did what was possible for something like this. The experience of this process enriches the Democratic Party. "Primaries" are the only way to open the DP as the political force of the future", said the head of the DP.