Tabaku for the fiscal amnesty: 84 votes are needed for the opposition to show that it is united and overthrow it!
Politiko
2022-09-29 13:04:26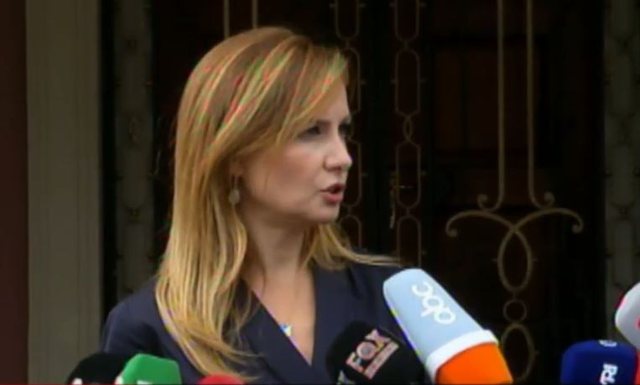 The deputy of the Democratic Party, Jorida Tabaku, has given a statement to journalists about the law on fiscal amnesty.
She underlined that 84 votes are needed for its approval, including from the opposition cards. Tabaku requested that her colleagues show unity and defeat this initiative in the Assembly.
According to her, the opposition must show that it is united, in support of the integration of the country and honest business.
"The law on fiscal amnesty is a burden for honest businesses and it is a burden that Albania does not have the luxury of having. What I have requested and request to all deputies of the Democratic Party and the opposition is not to vote on the law on fiscal amnesty.
The fiscal amnesty law requires 84 votes, and in order to achieve these votes, it is required to be obtained from the entire political spectrum. I believe that here the opposition should show that it is united, a signal in support of honest business and the EU integration process", said Tabaku.