The young woman died 4 days after giving birth, the maternity hospital in Tirana reacts
Politiko
2023-02-01 13:39:52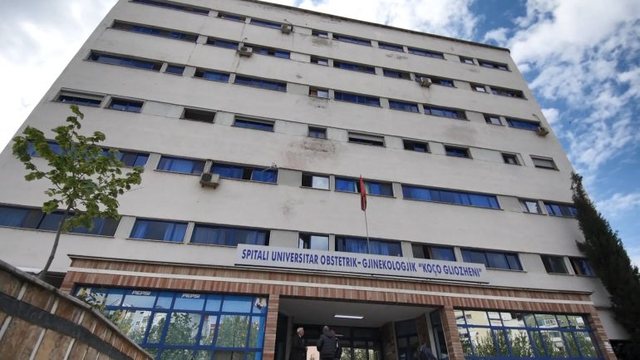 A 30-year-old woman passed away today almost 4 days after giving birth to her baby, a healthy 5 kg boy.
The "Koço Glozheni" maternity hospital, where the young woman gave birth to the baby, also reacted to the incident in question. In the maternity notice, it is stated that the young woman had a normal natural birth and did not have any health problems.
After staying 48 hours in the maternity hospital, the 30-year-old left home of her own accord.
After a few days, he came back to the maternity ward with weakness problems, he was admitted to intensive care, but his condition worsened very quickly.
Maternity announcement:
SUOGJ "Koco Gliozheni" expresses its condolences to the family of the deceased with the initials MV, who passed away a few days after the birth of the baby.
The 30-year-old was admitted to our hospital on January 28 and did not refer any accompanying pathology.
The natural birth went well, giving birth to a healthy boy. After 48 hours of stay in the hospital, where she received the necessary service, the mother left the hospital of her own accord, in a stable state of health.
A few days after giving birth, the new mother presented to the hospital with physical weakness and immediately, the patient was admitted to the intensive care unit, where she was treated according to all medical protocols.
Despite the efforts of the medical staff, the patient's condition worsened rapidly, and she died.
The results of the Forensic Medicine are awaited to learn the cause of the patient's loss of life.