SMS teachers for compulsory vaccination? Ministry of Education reacts: It has been misinterpreted  
Politiko
2021-07-23 17:53:29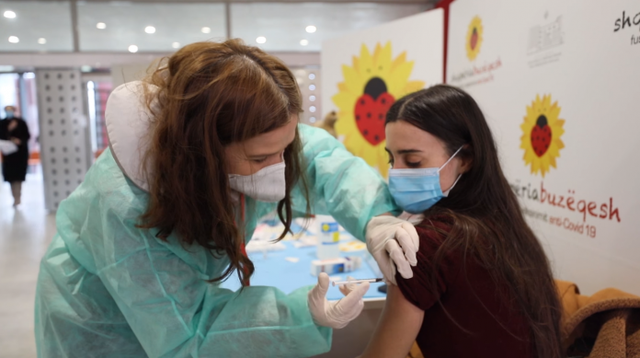 On the phones of teachers in Albania, this Friday a message arrived asking them to get the anticovid vaccine.
Among other things, the message states that "In September 2021, all leading, teaching and support staff of educational institutions should be vaccinated", implying that vaccination should be mandatory for all teachers.
Regarding this information, the Ministry of Education has reacted. Responding to Euronews Albania, the ministry says that teachers will not be forced to be vaccinated against COVID-19 and that this message has been misinterpreted by people who have sent it to schools, as no teacher is obliged to be vaccinated.
Teacher vaccination started on March 13 with AstraZeneca. According to the data of the Ministry of Health, over 40 thousand pedagogues, teachers and educators have been vaccinated.