Injured 2 people with a knife in Saranda, the perpetrator arrested three times for drugs
Politiko
2023-06-03 16:09:55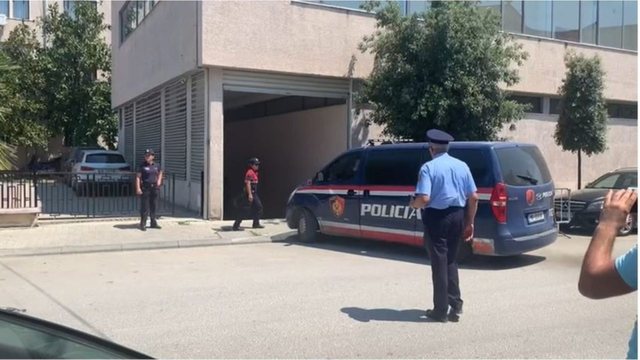 New details have emerged from the wounding of two people in Saranda. It is learned that the 52-year-old Fatmir Jashari, who stabbed citizens Edmond Sulo and Spiro Llambri, was convicted earlier by the police.
Jashari, known by the nickname "Radari", a fisherman by profession, was arrested in Corfu in 2000, after he was carrying out drug trafficking with a speedboat. As a result, he was sentenced to 2 years in prison.
Furthermore, Jashari was arrested in 2009 by the Gjirokastra Police with a quantity of 50 kg of marijuana, but was released after a few months. While, in 2013, he was caught in Sorone, Konispol Municipality with 240 kg of marijuana.
During the inspection of Fatmir Jashari's apartment in 2009, 3 Kalashnikov type automatic firearms, 2 kilograms of tritol, 680 detonator capsules, 50 pieces of which were assembled with wire, 50 meters of fuse, 1500 model 56 cartridges (automatic) and 6 combs were found. machine gun with cartridges.