They provoked Kosovo, the AP journalist caught the Serbian football player "mat" (video)
Politiko
2022-11-26 18:37:04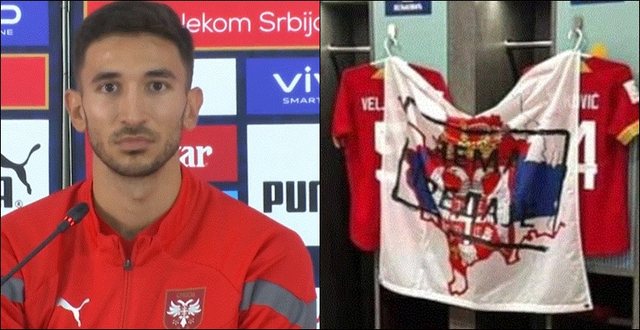 The provocation that the Serbian football players made to the Albanians from Qatar has also attracted the attention of journalists, who are closely following the World Cup.
One of the footballers, Marko Grujic, was caught "mat" during a press conference. Neil Barker, the journalist from "Associated Press" asked the Serbian why they unfurled their flag with the map of Kosovo in the locker room.
"Why did the players choose to put that flag in the dressing room ", was the journalist's question, but the spokesperson of the Serbian federation immediately intervened.
Milan Vukovic said that the questions should be focused only on the challenge of Serbia with Cameroon.