"Re-education today, internment yesterday", journalists are protesting today in front of the Prime Minister's Office
Politiko
2022-07-04 09:31:42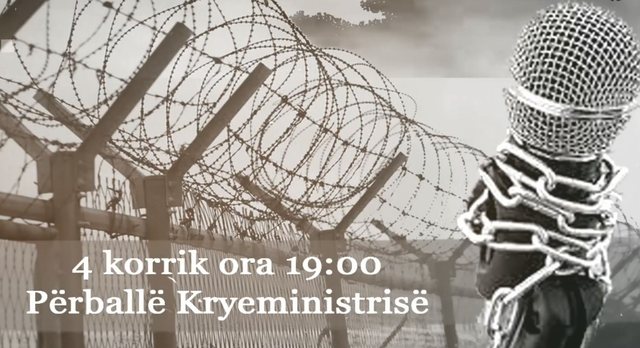 The debate between Prime Minister Edi Rama and A2 CNN journalist Klevin Muka served as a call to say 'no' to the re-education that the Prime Minister imposed on any journalist who asks questions that 'touch' Rama.
Today at 19:00, journalists will protest in front of the Prime Minister to oppose the re-education of the Prime Minister. Rama's clashes and insults towards the media have been continuous.
The case of Klevin Muka was repeated, since even at the conference a few months ago where Rama appeared with minister Ulsi Manja, the prime minister attacked Klevin, calling his questions at the time out of professional ethics.
"Politics must also have morals," said Muka, "but how moral is it that you can make these requests to justice while keeping Ulsi Manja by your side, who has appeared in wiretapping promising employment favors to people like Robert Aga who have worked electorally for the socialist party. Today, Mr. Manja is the minister of justice and not before justice", said the journalist.
"Why are you laughing", Rama told the journalist, adding that the question he asked was completely out of professional ethics".
Meanwhile, Muka answered Rama by saying: "You cannot teach me professional ethics. If the school of painting teaches professional ethics more than the school of journalism, then you can continue."
Rama followed the same method of punishment with Syri Tv journalist Ambrozia Meta, who, during Rama's appearance for the media from the pink headquarters, insisted that the latter listen to her questions since the prime minister was ignoring her.
Ambrosia also spent 3 months in 're-education'.