"Degenerate"/ Offended and attacked journalists, Elbasan police officer is suspended from duty
Politiko
2022-08-19 11:43:11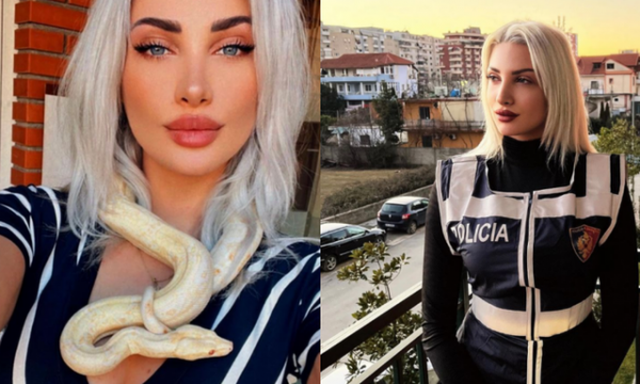 The General Directorate of Police has suspended the deputy commissioner of Elbasan Police, Anisa Kostani, after the inappropriate vocabulary and language she addressed to journalists yesterday.
The Police Supervision Agency (AMP) launched an administrative investigation for ethical violations against the deputy commissioner of Elbasan. The suspension order was signed by the General Director of the State Police, Gladis Nano.
Anisa Kostani, through a post on social networks, returned to the journalists with a harsh language after the media reported on the murder of Madri Ulqinak, by 18-year-old Horgito Peqini.
Kostani described the journalists as "degenerate" who muddied the work of the Elbasan Police with the justification that "there are zero murders, zero injuries, zero of any other type of crime only in Paradise".
Meanwhile, Kostani also accuses that the journalists received their diplomas from the faculty because their professors were "Don Juan", since according to her, if they had received it on merit, they would not prejudice the "excellent work" of the Elbasan Police.
Kostani became famous in the media after going out with her snake, which Kostani has been living with for years, keeping it as a pet.