Video / The moment when the believers catch and beat with fists and kicks the 34-year-old who injured 5 people in the mosque
Politiko
2021-04-19 16:39:00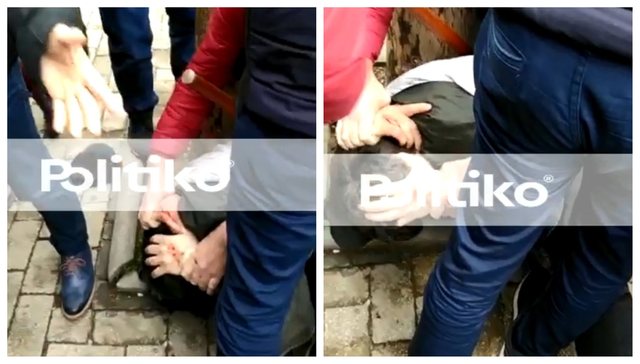 This is the moment when the believers caught 34-year-old Rudolf Nikollaj, who stabbed five people in the mosque "Dine Hoxha" on Kavaja Street in Tirana.
Politiko.al has provided the images when the believers shoot the young man constantly with fists and kicks, until the moment when the police arrived and then they escorted him to the police station.
The imam of the mosque, Ahmed Kalaja, reacted after this event, saying that the injured are out of danger for life. He hopes it has nothing to do with the terrorist act.
Rudolf Nikolli, 34, from Burrel, has been handcuffed by the police. Meanwhile, investigations are underway to uncover the event and the cause of the incident.
See the footage: