The murder of Madri Ulqinak in Elbasan, an 18-year-old man is arrested, two are wanted
Politiko
2022-08-18 12:09:54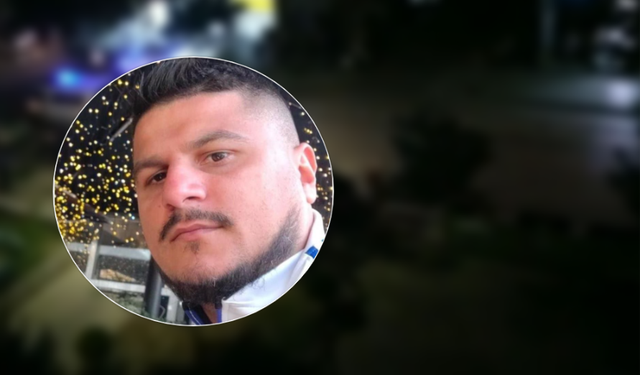 An 18-year-old man has been arrested and two others are wanted for the murder of Madri Ulqinak, which happened yesterday evening in Elbasan.
The police announce that during the search, ED, 18 years old, had with him a knife and a metal glove which he allegedly used during the conflict with Ulqinak. His peer H. P, the author of the incident, who allegedly took the life of the 33-year-old with a firearm, is wanted.
Po ashtu është shpallur në kërkim edhe K. S., 33 vjeç i përfshirë në konflikt.
Njoftimi i policisë:
Zbardhet ngjarja e ndodhur mbrëmjen e djeshme ku mbeti i vrarë me armë zjarri 33-vjeçari.
Vihet në pranga një 18-vjeçar, i përfshirë në konfliktin e çastit, gjatë të cilit mbeti i vrarë 33-vjeçari. Gjatë kontrollit fizik, 18-vjeçarit iu gjetën një mjet prerës (thikë) dhe një dorezë metalike.
Shpallet në kërkim autori i dyshuar i vrasjes dhe një person tjetër i përfshirë në konflikt.
Në vijim të informacionit të dhënë mbrëmjen e djeshme, për një konflikt të çastit, për motive të dobëta, të ndodhur në lagjen "Kongresi", Elbasan, ku u vra me armë zjarri shtetasi M. U., 33 vjeç, banues në Elbasan, grupi hetimor pas hetimeve paraprake të kryera , ka zbardhur ngjarjen.
Nga hetimet e kryera rezulton se shtetasit H. P., 18 vjeç, E. D., 18 vjeç dhe K. S., 33 vjeç, janë konfliktuar fillimisht verbalisht me shtetasin M. U. Më pas, shtetasi H. P. dyshohet se ka qëlluar me armë zjarri pistoletë në drejtim të shtetasit M. U., i cili si pasojë e plagëve të marra, ka humbur jetën në vendngjarje.
Falë reagimit në kohë dhe veprimeve të shpejta dhe profesionale të shërbimeve të Komisariatit të Policisë Elbasan dhe të atyre të DVP Elbasan , si dhe falë krehjes së zonës dhe kontrolleve me shërbime të shumta policie, u bë e mundur kapja dhe arrestimi i njërit prej shtetasve të përfshirë në konflikt, shtetasit:
- ED, 18 years old, resident of Elbasan, for the criminal offense of "Producing, keeping, buying or selling cold weapons without a permit", as during the physical control exercised by the Police services, they were found and seized as material evidence, a knife and a metal handle.
Intensive work continues on the part of the Police services, for the capture of the other 2 citizens declared wanted.
The investigative group under the direction of the Prosecutor's Office at the Elbasan Judicial District Court continues its work to fully clarify the circumstances of the event.