Diplomats with "immunity" in Albania, Kodheli points the finger at Xhaçka: Do not delay in implementing the law
Politiko
2023-03-21 08:29:50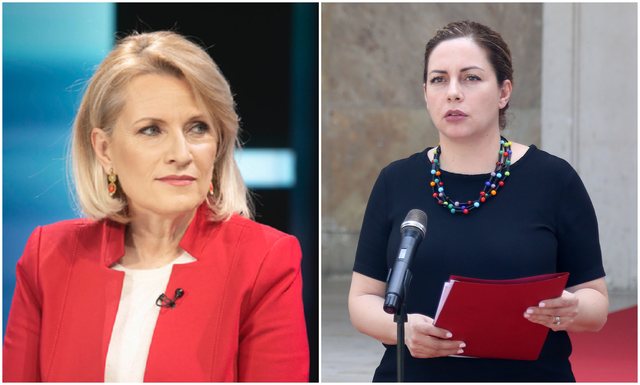 In December last year, the Council of Albanian Ambassadors reacted on the diplomatic service in Albania. The council emphasized that some foreign diplomats remain in the country even after their mandate has ended, in violation of the law.
The head of the Committee for Foreign Affairs, Mimi Kodheli, affirmed the same thing. In an interview for "Pa Censure" on RTSH, Kodheli asked the Foreign Minister, Olta Xhaçka, not to delay the proposals and appointments of new ambassadors.
Kodheli explained that the ministry must implement the relevant law as in other countries of the world, where an ambassador must retire when his mandate ends and another one is appointed.
"You should ask the Minister for Europe and Foreign Affairs about this. You rightly say that the ambassadors should have been changed long ago. For many the day has come for retirement, for many the day has come to move. In fact, it is a law that must be enforced. All countries implement it. Under normal conditions, for many reasons, an ambassador of a normal country has to move from one country and serve somewhere else.
It's an impasse that needs to be resolved. As a Foreign Policy commission, we are ready to consider candidates for ambassadors, as soon as the Ministry can bring us the proposals as soon as possible, so that we can then convey our opinion to the president to proceed," he said . Kodheli.