Did you consult with Vucic about the draft? Rama answers
Politiko
2023-06-08 12:18:52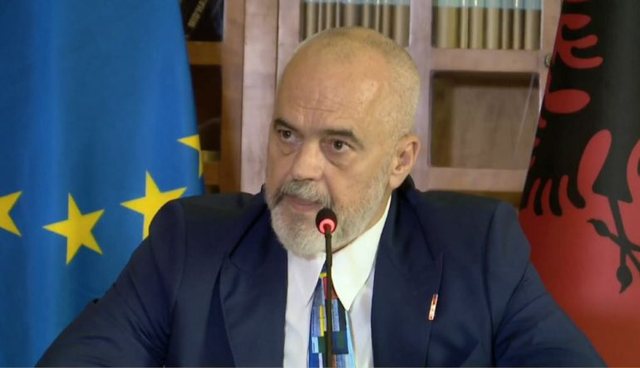 Prime Minister Edi Rama announced today the Draft prepared by him for the Association of Municipalities in the North of Kosovo.
Rama said that he prepared the draft without consulting Prime Minister Albin Kurti. Asked if he received an opinion from Vucic, Rama said that he did not do it for one side or the other, but for Kosovo.
"It is not my duty to consult either side. The position of being the Prime Minister of Albania makes this even more difficult because I am a party whether I like it or not. The draft is neutral, it was made neither for one nor for the other but for Kosovo in the first place. For me, Kosovo is above everything in this case. I am here for Kosovo, neither for one nor for the other, nor for myself. As the prime minister of Albania who sees how a part of my nation is entering a collision course with those who exalted my nation like never before and who dropped bombs for my nation, I feel it is my duty to my nation to say these words" , emphasized Rama.