Tirana in the runoff, Kelliçi and Alimehmeti react
Politiko
2022-12-05 10:17:44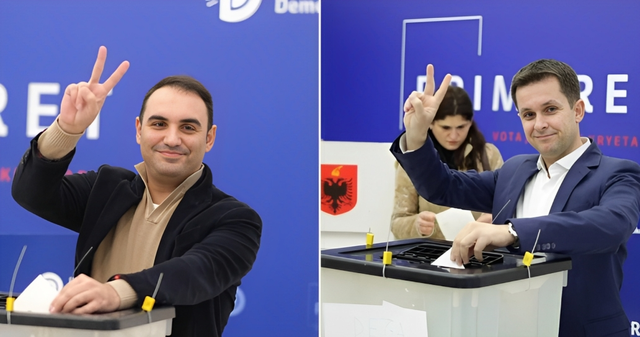 The Democratic Party held the primary process yesterday. Among the winners in several municipalities, Belind Këlliçi and Ilir Alimehmet were the two most voted candidates for the municipality of Tirana.
The capital went to a runoff and new elections are expected to be held to decide between the two candidates who will represent the DP in the May 14 elections in front of Veliaj.
Belind Kelliçi and Ilir Alimehmeti have both reacted on Facebook, after the announcement of the results.
Kelliçi thanked the democrats and sympathizers for their votes and support while also expressing appreciation for the other candidates who were in the race.
"For the democrats of Tirana and the sympathizers who honored the process with their participation, I express from the bottom of my heart all my gratitude and that of my team. They gave value to the process and respect to the candidates. Thank you!
I thank the commissioners and observers, all of them, for their fatigue and standing at the service of the voters from this morning! A third thank you goes to the counters and observers of each candidate, who will join together to verify and count each vote! We have our eyes from you. Every vote is a heartbeat.
I thank the media, especially the field journalists, for the long hours of media coverage of the Municipal Primaries! I close with a thank you to all those Albanian oppositionists, who gave us confidence and who did not open the door of the house to the diversion of our common opponent. You are the heart" , writes Kelliçi.
Alimehmeti thanked his supporters in the primary race. The candidate for the municipality of Tirana gives a special assessment to the young people who voted for him in the process.
"After a beautiful and positive race with honorable democratic colleagues, the first round passed with a runoff. Thank you to all of you who supported me, voted for me and qualified me for the second round on December 11, 2022! Thanks to the beautiful spirit of the youth who became my arms at every moment! Tonight we rest, tomorrow we start again!" , Alimehmeti writes.