Vasili: Rama, frightened by the election loss, is lying about increasing salaries and pensions
Politiko
2023-03-29 18:22:40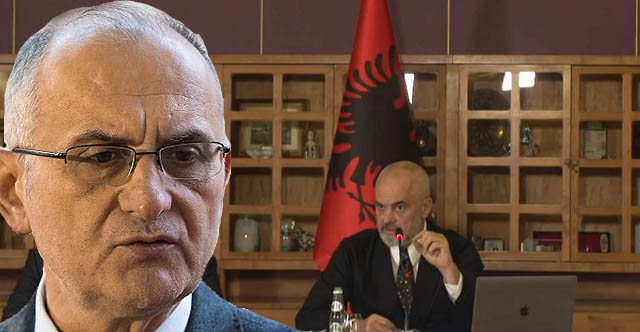 The vice-president of the Freedom Party, Petrit Vasili, has reacted to the promises that Prime Minister Edi Rama gave today for the salary increase as well as the bonus for pensioners.
Through a post on Facebook, Vasili says that Rama is "barking like street dogs" for fear of losing the elections.
" Edvin, like street dogs barking in fear, scared by the election loss, is being let loose on lies about increased salaries and pensions.
Edvini, who is sitting down today, has not accepted the salary increase every year according to inflation, which the Freedom Party requested with a draft law in Parliament in September. Therefore, there is no seriousness now when they are meowing about an alleged salary increase. The greater the loss that awaits him, the thicker the deceptions of Ramë the fraudster.
This wretch remembers that the Albanians do not understand his thick lies, which he is telling quickly and quickly within a few days, only for fear of loss," writes Vasili.
Vasili goes on to say that the Albanians have not forgotten Rama's deceptions, with the "big promises" for water, health, agriculture.
" This fool remembers that the Albanians have forgotten the tons of frauds with the legalization, with free health, with 24-hour water, with irrigation, he keeps it in agriculture and hundreds of other lies that he has vomited incessantly.
Throw and spin as much as you want, Edvin, but on May 14, you know very well that no one will forgive you for the desolation and depopulation of Albania.
Edvin, on May 14, you finally warned that there is no Albanian who votes for your thieves and corrupt people with ten names in the Municipality.
So, Edvin, be ready, because we keep our promises and you have no choice but to hold on to your fate ," wrote Vasili on Facebook.