Berisha in the promotion of the book "Albania in danger": Message-call for Albanians to join the causes
Politiko
2022-07-06 11:34:09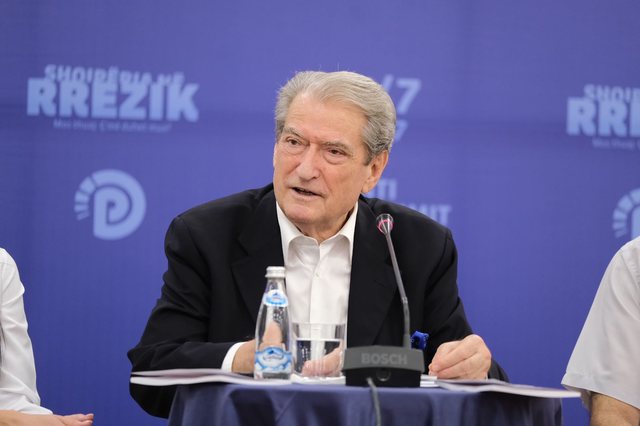 "Albania in danger - what can we do" is the book which is promoted today by the leader of the Democratic Party Sali Berisha and the Civil Society. A book presented in the form of a treatise of ideas on 'saving Albania' from depopulation and poverty.
Berisha said in his speech that the book is a form of tribute not only to the efforts of Civil Society for the protection of causes, but also as a call for citizens to join the causes in the protest called tomorrow at 19:00.
"The book is, on the one hand, a tribute to the causes of civil society who, under very difficult conditions, have promoted and defended these causes. But on the other hand, it is also a message calling for all Albanians to join these causes, which have a common denominator, the protection of the freedoms of Albanians. It is also a tribute and tribute to those who will fill the square in a protest of vital importance for Albania, because as it appears every hour and every day, Edi Rama and his team abuse the freedoms and finances of Albanian citizens. Temperatures are high, but even higher is the popular hatred for this violator of citizens' causes and freedoms. The book is also evidence of a great seriousness with which the defense of causes is taken and together with the anthem of Renis Gjoka and Big Basta,Berisha said.