Berisha: The Democratic Party will submit the law on the doubling of low wages as the first act
Politiko
2023-03-20 12:40:05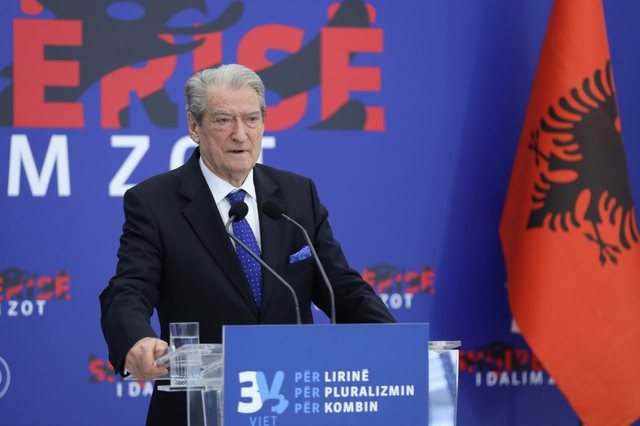 In his statement to the media at the blue headquarters, Sali Berisha denounced the shameful act of Prime Minister Edi Rama, where he uses hundreds of millions of euros for electoral purposes.
He said that the Democratic Party will file in the Parliament the law on the doubling of salaries as the first act.
"The DP denounces the shameful, illegal, unconstitutional use of hundreds of millions of euros for electoral purposes by Edi Rama. I guarantee the citizens that not doubling salaries, but tripling them will be the number one objective of the DP government."
"But salary increases, in any free country, are not made before the elections, before the voting of the citizens. The one who commits a shameful act is an electoral criminal, a real bandit, an ordinary fraud. The low wages must be doubled and we guarantee all employees that wages in the entire state pyramid will be doubled."
"But these acts are never taken with the intention of influencing the vote of the citizens. His call for the increase of low wages is a demagoguery, since it is not done voluntarily, it is a purely propaganda call. DP will file in the parliament the law for doubling low wages as the first act."
"This law will be mandatory for every institution of this country, for every enterprise of this country. We do not do these actions for propaganda, we do them because we are convinced that the most important major punishment of these 9 years has been the freezing of salaries and pensions, their de facto frightening reduction due to inflation."