"Terror has seized him", Berisha: Democrats should join us, not to follow Rama and his defamed tools
Politiko
2023-03-20 20:03:04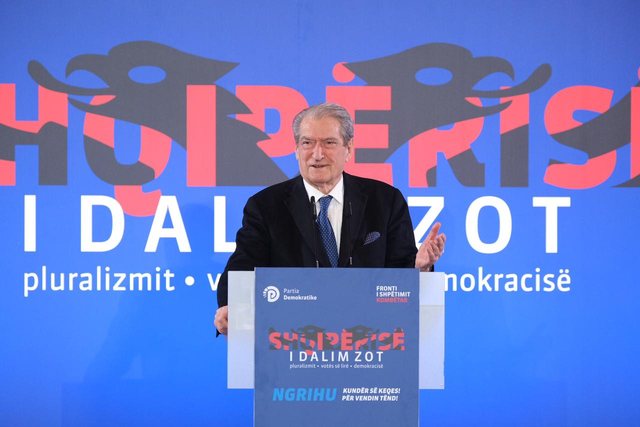 The head of the Democratic Party, Sali Berisha, has again accused Prime Minister Edi Rama of doing everything to exclude the Democratic Party and its candidates from the May 14 elections.
From Rrogozhina, Berisha called on the democrats to join the candidates from the primaries and not the Alibeaj group, which the chief democrat described as Rama's tools.
"Edi Rama is terrified. He was terrified, because he knows that the Albanian citizens will give him what he deserves on May 14. He did everything to leave the PD, our freedom candidates, out of the elections, but here we are more determined than ever for victory. Every democrat is invited to join us.
Do not follow Edi Rama, nor his slandered, shameful tools held hostage by Edi Rama. This is where Edi Rama has put himself, taking two hostages, turning them into allies and thinks he will face us. Never, it's lost. We will win ," said Berisha.