Chaos in the Assembly/ Bardhi "clashes" with Peleš, Nikola expels the democrat from the session
Politiko
2023-02-02 12:15:13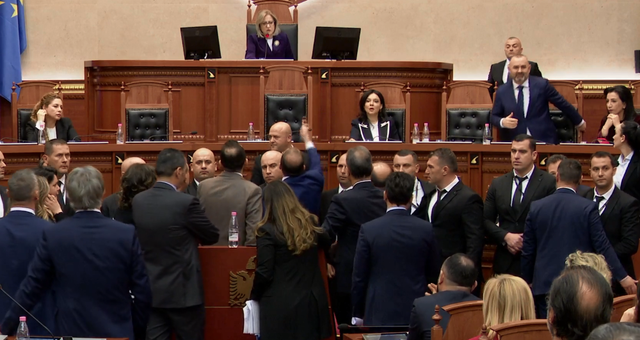 The restart of the plenary session continued with debates, clashes and exceptions. Speaker Lindita Nikolla has expelled the democratic deputy Gazment Brdhi from the party.
The cause was a 'clash' with the style of the Minister of Defense Niko Peleshi, as the latter took the floor to speak at a time when MP Ervin Salianji was in the lectern.
The last session, Nikola followed the same line. At the moment when the opposition demands the discussion of the 'McGonigal' scandal, it uses the exception to deprive the opposition of the right to speak in the Assembly.