"Fire test for PD", Basha: Rama should not do a millimeter forward with the project of the Port of Durres
Politiko
2022-01-22 18:34:21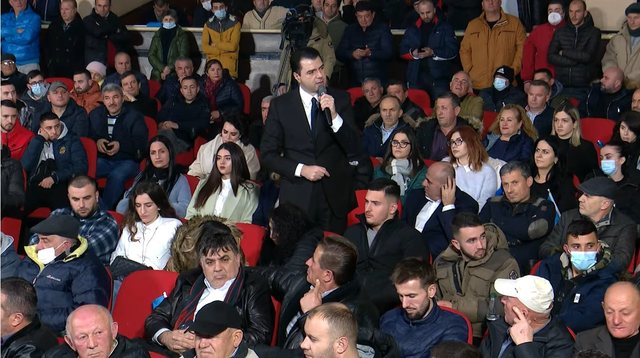 The leader of the Democratic Party, Lulzim Basha spoke about the Port of Durres. During the meeting with the democrats of this city, Basha said that he is against the government project, while he asked the Prime Minister Edi Rama to take no step forward for the development of this plan.
"PD and we have been against the project of the Port of Durres which so far is a ghost project of Edi Rama. That is why I tell Edi Rama not to do a single millimeter ahead, the development is not done behind the scenes, on injustices " , said the leader of the Democrats.
Regarding the situation in the DP, Basha said that "the Democrats are the hope, the guarantee to get Durrës out, and all of Albania from the darkness of Edi Rama and the other sides of the Bermuda triangle" , while adding that this is proof of fire for the party .