Local elections/ Berisha: There will be a coalition with the Freedom Party, the candidates will be elected by primaries
Politiko
2022-08-19 12:51:14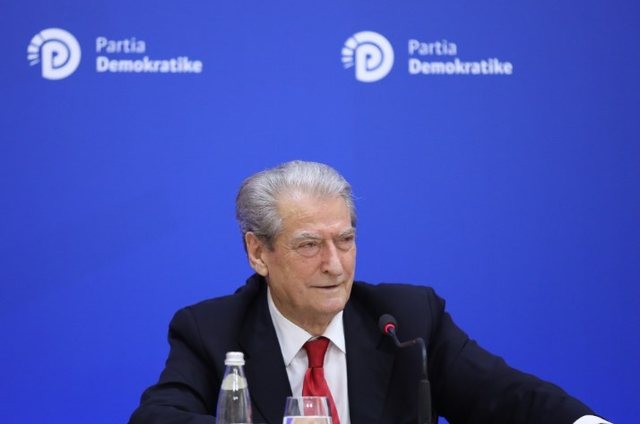 The chairman of the Democratic Party, Sali Berisha, announced today at the weekly conference with journalists that there will be a coalition with the Freedom Party in the upcoming local elections.
Berisha said that it will be the opposition coalition that will determine the rules, while adding that the DP shares will be decided through the primary process.
"Koalicion unë vlerësoj se do të ketë. Koalicioni do përcaktojë rregullat e tij, por çfarë do jetë në këtë koalicion për Partinë Demokratike, aksionet e PD, ato të gjitha do të zgjidhen me primare. Ne nuk heqim dorë kurrsesi. Ne konsiderojmë primaret si risinë e dytë më të madhe pas vendosjes së pluralizmit politik në Shqipëri. Vendosja e pluralitetit brenda partive është fundi i kryetarokracisë, forma më e vërtetë e demokracisë brenda një partie. Për ato që jemi zotuar, ne qëndrojmë plotësisht", deklaroi Berisha.
Kryedemokrati ftoi të gjithë deputetët e PD-së t'iu nënshtrohen primareve nëse duan të kandidojnë.
"Anyone who is a DP deputy and wants to run is welcome to submit to the primaries. The President of the DP and the de facto Presidency no longer have any power over the candidacies that meet the criteria from decriminalization. Those who meet the criteria will be welcome in this competition" , said Berisha.