Threat to Premises Owners / Rama's Business Association: Enough with selectivity and revenge, your days are over
Politiko
2021-02-23 22:53:16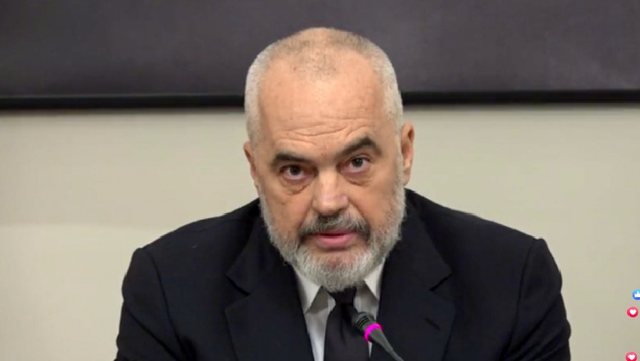 After the call that Prime Minister Rama made to the owners of the premises not to accept politicians for the campaign that they will be severely punished, there was a reaction from the Small Business Association in Albania.
Through a post on social networks, the association states that the owners of the premises find it impossible to know the political beliefs of the citizens who enter the premises. Further, the association adds that they will no longer allow reprisals, threats from the prime minister and according to her, Rama's days are ending.
Full statement:
Dear fellow friends and members of the business association.
The Prime Minister in a joint conversation with journalists on dt. 22.2.2021 before announced:
All businesses without exception should not allow political activities in their private entities otherwise you will be severely punished!
So he stated ????.
Well, my friend, sir, the great one, explain to us how we can distinguish in business that the citizens who enter and leave our premises have political convictions ???? !
Does your government have such an instrument ????!
Po paralajmërojmë publikisht se BOLL MË me kërcënime reprezalje gjoba selektivitet dhe hak marrje ndaj biznesit i cili po lufton për mbi jetesë për të paguar taksat lokale dhe qendrore por dhe gjithë detyrimet e tjera të cilat janë te shumta plus një periudhe nga më të vështirat për shkak të situatës së virusit COV 19 që ka gjunjëzuar gjithë biznesin.
BOLL MË me kërcënime histerike të tipit Diktatorial se biznesi ka ndërruar shume qeveri dhe kryeministra. Këto reprezalje, frikësime, hak marrje primitive nuk ju shkojnë më ???? ?
Ditët tuaja po mbarojnë.
Tash dhe tutje biznesit nuk ja ndien se çfarë ju thoni.
Ju nuk e mposhtni dot biznesin e Shqipërisë as me gjoba dhe me asgjë tjetër
Ndaloni marrëzinë tuaj primitive.
Çfarëdo që të bëni jeni të përkohshëm e ndërsa biznesi do të jetë i përjetshëm.
Albanian Small and Medium Business Association.