Elections in Kukës, Meta: The government's investment is buying the elections and holding the opposition hostage
Politiko
2023-09-26 14:41:23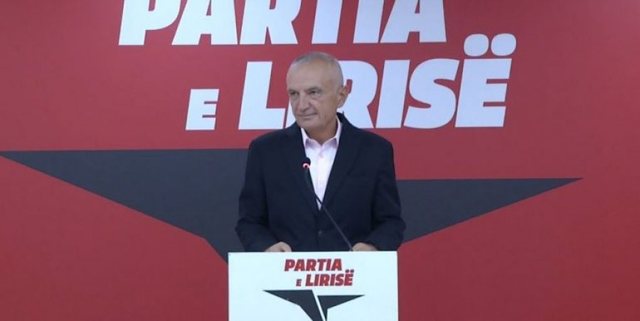 The head of the Freedom Party, Ilir Meta, reacted after the partial elections in Kukës.
Meta said from a press conference that the government's main investment has been buying elections and holding the opposition hostage. Meta said that PL stands as a real opposition in front of the regime.
"After the scandal, explaining the result is not only related to it. The Kukës elections are one more page in the black book of May 14 and an indicator of the party-state that very clearly controls the vote of Albanian citizens.
We will continue to cooperate with every opposition factor to strengthen the opposition, when it is known that the main investment of the government is to buy and hold the opposition hostage. PL stands as a real opposition in front of the regime and will cooperate with any factor that is not an extension of this regime.
In the last few days, we also have McGonigal finally admitting his guilt regarding his role with Albania. It is clear that his actions for the purpose of profit and corruption were made in exchange for receiving orders to attack the opposition from the current prime minister" , he said.