Alibeaj said that SP withdrew from the agreement for the president, as 'Rithemelimi' warned him a day before the process
Politiko
2022-05-20 17:42:48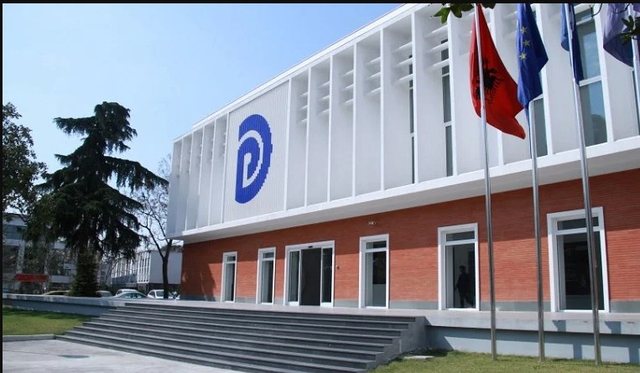 Enkelejd Alibeaj accused the Socialist Party of breaking the consensus reached between the parties on the President.
In a statement to the media from the Presidency of the Assembly, Alibeaj said that Rama withdrew from the agreement when he saw the opposition candidates and realized that he could not seduce any of them.
For this reason, he said he also canceled the meeting convened by the parliamentary group.
"One of the reasons may be the fact that the quality of our candidates. We may be anathema to incorrect games and attitudes. The candidacies that were identified in the first phase are neither hostages but people with integrity. As Rama saw that there was no chance to catch him stealing or seducing he did this today. "Because they were anti-communist figures," said Alibeaj.
Shortly after his statement comes the reaction of Taulant Ballës, the head of the SP Parliamentary Group.
He stated that there is no withdrawal of the agreement from the SP. According to him, Alibeaj misunderstood the discussion, as there was no agreement for the SP to support the candidates proposed by a part of the opposition.
This is how it ends when you become a "toy" in Rama's hands!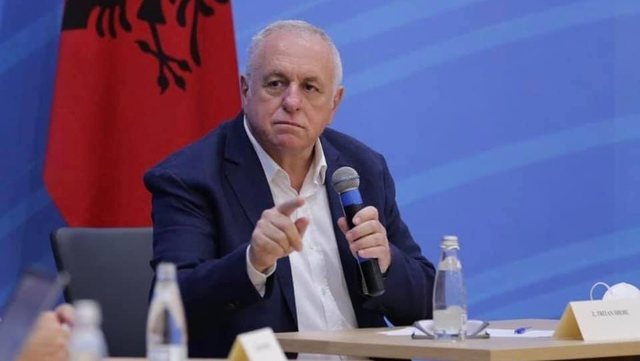 Deputeti i PD, përfaqësues i Komisionit trë Rithemelimit, Tritan Shehu reagoi i pari pas deklaratës së Alibeajt.
Në një postim në FB, ai shkruan se gjithçka pritej sipoas tij kur bëhesh 'lodër' në duart e Edi Ramës.
"Me sa turp perfundon kur behesh nje "loder" ne duart e Rames! Ai mbasi te perdor te flak, edhe per te te poshtruar, gje qe ne fakt keto"lodra" e meritojne plotesisht ate. Keshtu perfundon!
Alibeja u tregua i gatshem jo vetem ta percaje opoziten e PD, por ta katandiste ate ne reth 10 deputetet, aq sa i duheshin PS per te arritur "numrin e cilesuar", pra ne realitet ai e nxorri ne "shitje" ate. Nuk e di pse po me kujton kjo Esat Pashen, kur po "shiste" Shqiperine!", shkruan Shehu ndër të tjera.
Si u paralajmërua Alibeaj nga Komisioni i Rithemelimit?
Një ditë para nisjes së procesit për zgjedhjen e presidentit.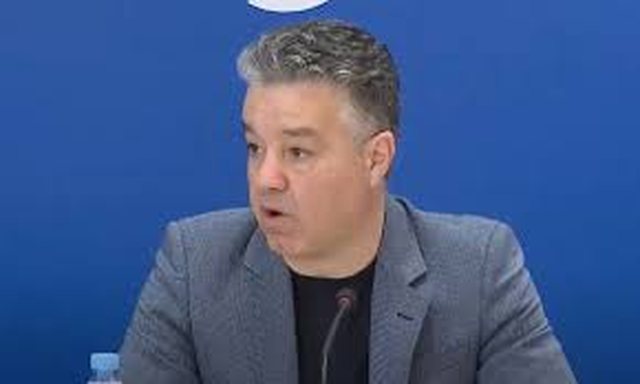 Anëtari i Komisionit të Rithemelimit Enno Bozdo reagoi pas draftit të propozuar nga Enkelejd Alibeaj për kriteret e zgjedhjes së presidentit të ri, një ditë para nisjes së procesit për zgjedhjen e presidentit.
Në një postim në Facebook, Bozdo shkruante se asnjë deputet nuk mund të bëjë propozime në emër të PD-së, ndërsa shton se këtë tagër e ka vetëm Këshilli Kombëtar.
"Nuk mund të ketë propozime të asnjë deputeti të veçantë në emër të PD. Këtë tagër e ka vetëm Këshilli Kombëtar i Partisë Demokratike. Rezoluta e miratuar prej tij e përcakton qartë këtë fakt!
Dokumenti i shpërndarë në "emër të grupit parlamentar të PD", nuk është gjë tjetër veçse disa kritere të Ramës, të vendosura në gojën e atyre që jo vetëm nuk përfaqësojnë PD, por që kërkojnë që kështu zgjedhjen e presidentit t'ia lënë më dorë totalisht Ramës!
Rama nga ana e tij do deklarojë që zgjedhje ishte "konsensuale" me opozitën! Një skenar i turpshëm dhe bajat. Është një skenar i tillë sepse synon një opozitë vasale, të kapur, të papërgjegjshme, në kurndërshtim me interesat e shqiptarëve! Kjo kohë ka mbaruar!
PD sot përfaqëson rezistencën politike dhe qytetare ndaj qeverisjes më të korruptuar në Evropë! Si e tillë ajo do të mbrojë vetëm interesat e Shqipërisë dhe shqiptarëve, dhe jo të Ramës dhe të shiturve tek ai!", deklaronte Bozdo.
Nënkryetari i Grupit Parlamentar të Partisë Demokratike, Luçiano Boçi, tha se PD nuk do të pranojë të bëhet pis në një proces ku Rama ka paracaktuar emrin se kush do të bëhet President dhe thjesht kërkon ta përfshijë PD-në në lojë.
"If those negotiations are false, ostensibly to involve the opposition, while with the intention of electing the person predicted by Rama, then it is a political ploy that seeks to include in its vortex for the sake of public opinion and to defile the opposition. . "We do not want to be part of a process prejudiced and decided by Rama", Boçi declared for the Panorama newspaper on April 5.
The Reconstruction Commission also adopted a resolution on May 6, according to which the new head of state should not be elected together with the votes of the Socialist Party.
Also, the resolution states that the opposition will vote only if a pact is reached for the election of a consular president proposed by the opposition.