Dako's self-surrender, the entry of the Tirana Police Directorate is covered
Politiko
2023-06-06 18:47:13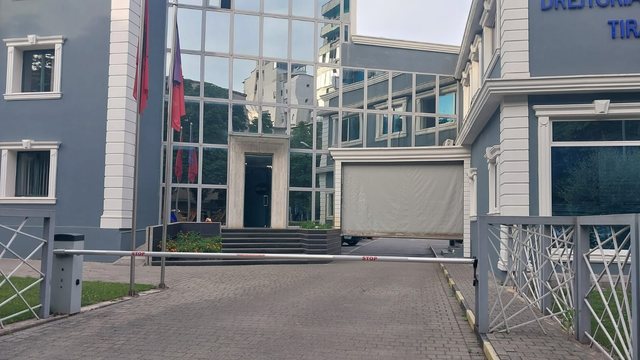 Vangjush Dako has surrendered to the Police Directorate of Tirana, a few minutes after the notification of SPAK, which issued an arrest warrant for him and some former officials of the municipality of Durrës.
Meanwhile, the entrance of the Police Directorate of Tirana, where the former mayor Vangjush Dako is expected to be sent, was covered.
SPAK issued 10 arrest warrants for Mayor Dako and nine other officials. Among them, 7 security measures were assigned "prison arrest" and three others were left under "house arrest".
SPAK is expected to provide information about those arrested, who are accused of corruption and falsification of documents related to a building damaged by the earthquake in the city of Durrës.