"This despot today has all the powers in his hands", Berisha: Rama's goal was Albania without opposition
Politiko
2023-03-30 18:28:13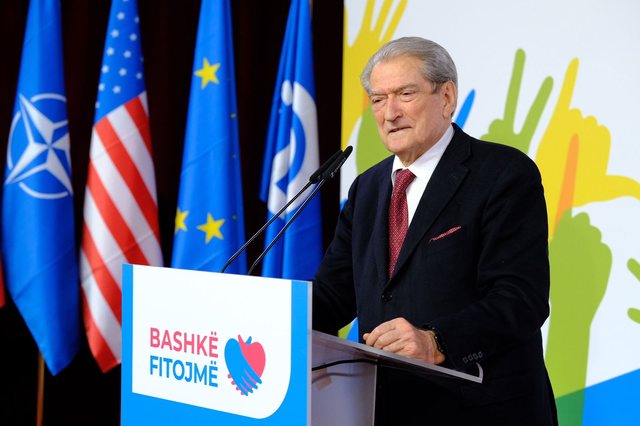 In his speech to supporters of the Democratic Party in Kruja, Sali Berisha spoke about May 14, saying that since 1992 these are the most political elections that Albania has had.
The Chief Democrat brought up the "Mcgonigal" scandal and the involvement of Prime Minister Edi Rama in one of the biggest scandals of Albanian and international politics. Berisha stated that Rama's goal is for our country to have no opposition, or simply to be a facade led by him.
"My friends! May 14 is the day of elections for local governors. But the truth is, they are local elections, but the truth is that since 1992 these are the most political elections that Albania has had. These are the elections of our lives, because in these elections we are invited with our vote, in a historic mission that is the overthrow of the monism that rules today in Albania."
"Kruja in its history has had an excellent legacy of anti-communist resistance. Kruja and the Krutans have lamented what a national catastrophe monism based on the Marxist-Lelinist doctrine brought. Among the first to overthrow it were the Krutans."
"After 30 years, just as Ronald Reagan prophetically said that democracy only needs one generation to disappear. The truth is that after 32 years, democracy was almost completely annihilated. A monism was established in Albania, not based in Marxist-Lelinist doctrine, but based mainly on crime, theft of citizens, and drugs."
"Today all powers without exception are in the hands of one man. Today Edi Rama controls more power, 10% more than Ramiz Alia in 1991. Today this despot, I say despot because he does not know the law, the constitution , norm, standard, this simply knows his desires, thoughts and will."
"Today this despot totally controls the executive power, the local power, totally controls the judiciary, the presidency, the army, the police, the information service, control of every power and recently in a unique case in Europe, he contracted as a paid assassin of the Albanian opposition, alone to bring him under control, the chief detective of the most important agency of the USA, the FBI."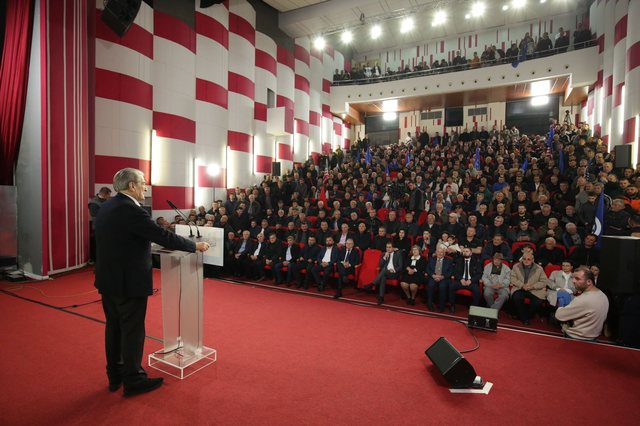 "He used it as an assassin against the opposition. His goal was Albania without opposition, or Albania with an opposition facade controlled by Edi Rama. So this was monism and this is Edi Rama's monism. He failed in this macabre act. He failed because you , for you democratic ideals are the highest ideals. He failed because for you pluralism is vital for democracy."
"Ai dështoi se për ju monizmi është një katastrofë kombëtare. Me këtë rast unë falënderoj nga zemra Sabah Shetën, falënderoj deputetët, falënderoj të gjithë demokratët që sot jemi këtu të bashkuar. U bashkua, jo se nuk kemi kundërshti njëri me tjetrin, por u bashkuam se geni ynë është pluralizmi, demokracia se thirrja e sotme është për çdo shqiptar, kundër monizmit."
"Unë garantoj çdo demokrate dhe demokratë, se partia e tyre është dhe do të mbetet partia e mendimit të lirë, e mendimit të hapur. Por tek pluralizmi, aty ku ndahet monizmi dhe pluralizmin, aty ndahet liria me shtypjen, demokracia me dhunimin e saj."
"That's why we join today every democrat, every supporter. But I invite here also every honest socialist, and every impartial. Regardless of what you may think about 'x' or 'y', never forget that monisms are the biggest disasters that have recognized the nations and we are in monism."