The assassination in Elbasan, the victim's brother was killed several years ago, was a cousin of Arjan Spahiu
Politiko
2021-05-11 21:03:03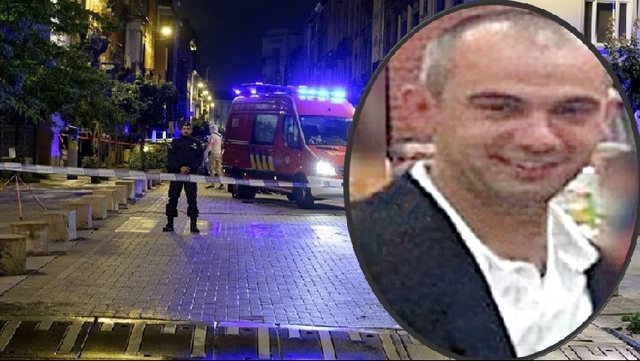 On the afternoon of May 11, 41-year-old Everest Çaka, also known as Ibrahim Çaka, was assassinated.
He was shot in the eye by his wife in the car he was driving. As a result, Çaka died, while his wife, Silvana, was injured in the hand.
Police have no information on the perpetrators, but have set up checkpoints to apprehend them.
In police databases, the victim does not appear to have a criminal record, but is indirectly linked to other criminal events.
This is the first track where the police are investigating whether we are dealing with revenge killings, as the victim was suspected of an execution of Gëzim Alikaj in 2010, after the latter had killed his brother in Barcelona, ​​Spain a few years ago.
Caka was also a cousin of Arjan Spahiu, who was executed a year ago in Brussels with eight bullets.
A few days ago, a group of Belgian investigators and prosecutors came to Elbasan in connection with this event.
Tre hetues, së bashku me prokurorë dhe përfaqësues të ambasadës, kryen takime intensive me zyrtarë të lartë të Policisë dhe Prokurorisë në Elbasan dhe qëllimi ishte mbledhja e informacioneve për Arjan Spahiun dhe aktivitetin e tij në Elbasan dhe jo vetëm, të cilat mund të çojnë në zbardhjen e motive të ekzekutimit të tij.
Spahiu ka qenë i akuzuar 11 vjet më parë si organizator i vrasjes se Gëzim Alikajt, ngjarje e ndodhur në qytetin e Elbasanit, në afërsi të Urës së Zaranikës.
Sipas hetimeve të kohës, ky i fundit dyshohet se kishte vrarë 13 vite më parë një të afërm të Arjan Spahiut, çka ka bërë që hetuesit belg të dyshojnë se, krimi ndaj 38-vjeçarit një vit më parë, lidhet pikërisht me këtë ngjarje.
Gjithçka mendohet se është pasojë e luftës mbi kontrollin e territorit për trafikimin e drogës mes grupeve kriminale shqiptare në disa qytete europiane.