Semi very close to Donald, she has been related and previously with another ex-boyfriend of Bora
Politiko
2021-10-17 21:34:06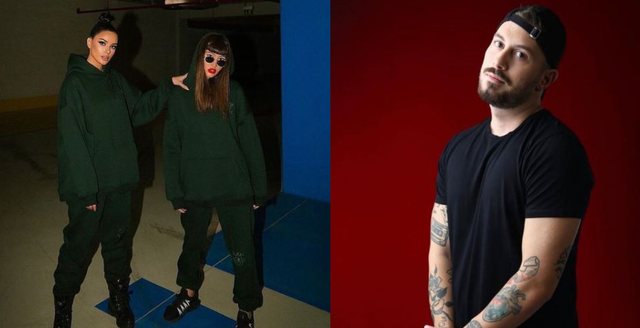 Since the beginning of Big Brother Vip, the triangle Donald Veshaj-Semi Jaupaj-Bora Zemani has been discussed.
Semi is a close friend of Bora Zeman and Donladi is Bora's ex-boyfriend and friend with Semi from abroad, who have known each other since Bora when they were out.
Today in "Fan Club", the opinionist of this program, Iva Tiço said that personally for her, the most important thing for her is the relationship between friends, and how she sees Bora, appreciating the fact that the moderator has not reacted yet ( which later reacted today, you can read the news by clicking this link ).
Iva has also brought a detail that the public did not know, that Semi Jaupaj has been connected before with an ex-boyfriend of Bora Zeman.
"As far as I know as a journalist, in the past they have had something like this, that I do not want to gossip, but they have had a story in the past, in adolescence, a similar triangle, a long time ago, when Semi was connected with Bora's ex, to my knowledge. "