The Krichbaum Declaration. Berisha: Personal commitment, I find a proof that proves the fabrication of Soros
Politiko
2022-05-20 12:58:07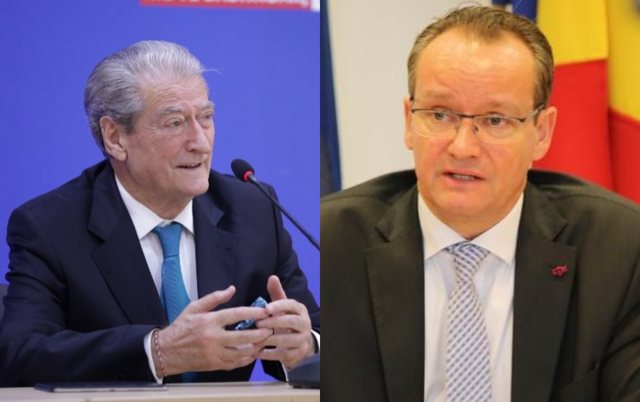 The German MP, speaker of the CDU / CSU parliamentary group Gunther Krichbaum, stated yesterday that the DP has the right to decide for itself the party leader, while emphasizing that he must see from the future.
Former Prime Minister Sali Berisha has responded to the German MP asking him to undertake an investigation to find a fact or evidence that proves the slander of multibillionaire Geroge Soros against him.
Berisha considered the deputy's statement a personal commitment, emphasizing that he could not interfere in such attitudes.
"It was a personal commitment. I do not interfere in the personal attitudes of individuals. But what is my comment? A member of the Bundestag, the CDU, allows himself, or thinks he can intervene in a free process, to a sister party, all the more so when he does so, based on a decision already universally proven to have been taken from lobbying corrupt of Soros and Edi Rama. Having said that, I do not call this election a blow on his part, but I invite Mr. Krichbaum to undertake an investigation into the archives of his state and country, if he can find a single fact or evidence to prove that slander, and "Soros's fabrication, I would appreciate such a thing," said Berisha.