Historic for Kosovo, receives two gold medals in Tokyo 2020; Nora Gjakova is declared champion
Politiko
2021-07-26 12:22:46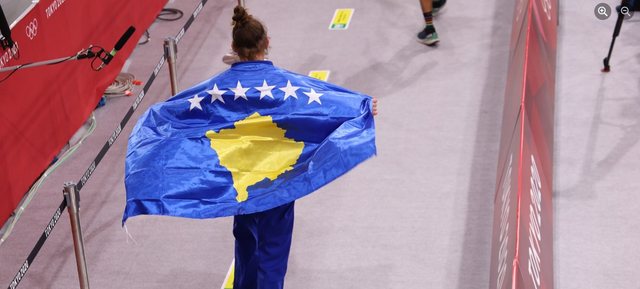 Kosovo won the second gold medal at the Tokyo 2020 Olympic Games. Judoka Nora Gjakova managed to defeat the French Sarah Leone Cysique, securing a gold medal.
In the semifinals, the judoka from Kosovo defeated the Japanese, Tskukasa Yoshida who was also the main contender in the weight up to 57 kg.
It was Distria Krasniqi who won the first medal and Nora Gjakova was already the winner. The latter competed in the category up to 57 kilograms in Tokyo 2020.