He invited them to a meeting, Rama abandons the foreign ambassadors, the EU again has reservations about the fiscal amnesty
Politiko
2022-09-29 17:05:54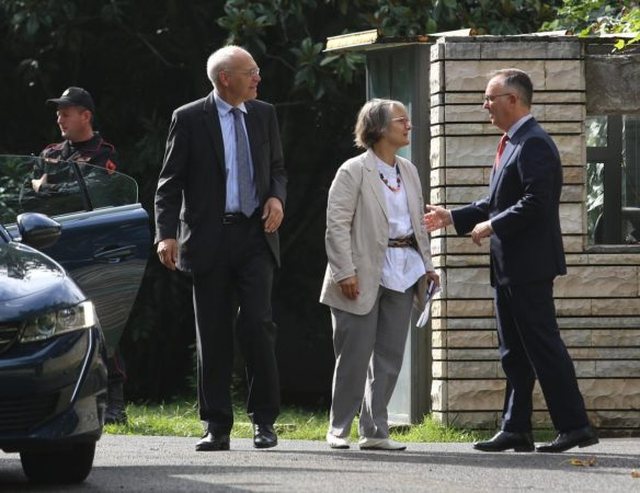 A day ago, Prime Minister Edi Rama announced the meeting he would hold today with the foreign ambassadors accredited in Albania, on Fiscal Amnesty.
Present at the announced meeting were representatives of the government and the ambassadors of the EU, USA, Great Britain, Sweden, Germany and the Netherlands. In the meeting held in the government villa no. 30, the only one who did not participate was Rama himself, who announced and expressed his willingness to discuss with foreign ambassadors the draft law on fiscal amnesty.
The meeting was held without the presence of the media. Part of the government representatives were the Foreign Minister Olta Xhaçka, the Minister of Finance and Economy Delina Ibrahimaj and the head of the SP parliamentary group Taulant Balla.
Asked by BIRN why Rama was not present at the meeting even though he called him himself, the director of the Media and Information Agency Endri Fuga said that he cannot comment on the "non-public part of the Prime Minister's agenda", as he underlined that in meeting were other representatives of the government.
The office of the EU delegation in Tirana expressed the same concerns about the fiscal amnesty even after the meeting with Rama's representatives.
"The European Union has serious concerns about the current draft law on fiscal amnesty. We will continue consultations with the relevant government structures to revise this legislation" , the delegation told the media.
Prime Minister Rama himself has stated that he will not withdraw from the fiscal amnesty, regardless of the position held by the international community. When asked by the media, during the presentation of the government's decisions on Wednesday, Rama said, "You worry about how upset the EU will be or how upset America will be? What are you crying about? They have their affairs in order".
The initiative in question has also been opposed by the opposition parties. They state that the fiscal amnesty will pave the way for the legalization of money derived from illegal activities such as drug trafficking or organized crime.