The cast of "Friends" expresses condolences over the loss of actor James Michael Tyler
Politiko
2021-10-25 12:26:52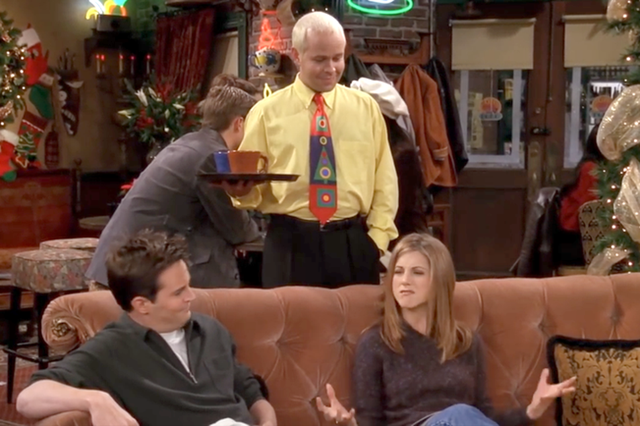 "Friends" stars, including Jennifer Aniston, Courteney Cox and Matt LeBlanc, have honored James Michael Tyler - who played Gunther in the series - after he died at the age of 59. Tyler was diagnosed with advanced prostate cancer in 2018.
Aniston said the show "would not have been the same" without Tyler's performance as a Central Perk waiter.
"Thank you for the laughter you brought to the show and to our lives. We will miss you so much," she said.
View this post on Instagram
Tyler's much-loved character worked in the series cafe and was in love with Aniston's character, Rachel, who also worked there as a waitress in the early seasons of the show.
She shared an Instagram post which included a photo of Tyler from the set and a clip of the couple in the final episode as Gunther declared his love for Rachel leaving, which she gently rejected.
Co-star Cox, who played Monica, added to her homage.
"Madhësia e mirënjohjes që solle në dhomë dhe tregove çdo ditë në xhirime është madhësia e mirënjohjes që mbaj për të njohur ty," shkroi ajo.
"Pusho në paqe, James".
View this post on Instagram
LeBlanc, ndërkohë, ndau një fotografi të personazhit të tij Joey duke biseduar me Gunther në Central Perk.
"Ne kemi qeshur shumë mik", ka postuar LeBlanc. "Do të mungosh. RIP shoku im."
Lisa Kudrow, e cila luajti Phoebe në shfaqje, shkruan:
"James Michael Tyler, do të na mungosh. Faleminderit që ishe aty për të gjithë ne."
View this post on Instagram
Tyler appeared in almost 150 episodes of the comedy, which ran from 1994 to 2004. Gunther was and remains an extremely popular character among fans.