"I am the longest beggar on the planet", Rama for the provision of the vaccine: We are discussing with three countries, we are waiting for the stamp
Politiko
2021-02-23 12:20:49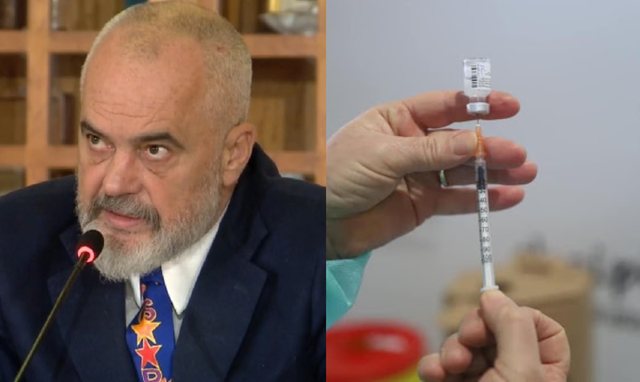 Prime Minister Edi Rama announced that the government is in talks with three friendly countries to provide anti-Covid vaccines. He said talks with one of the states are almost complete and are expected alone.
Rama joked that he is the longest beggar on the planet for vaccines. He also called on young people to respect anti-covid measures, adding that vaccination will start at older ages, going down.
"Young people who are taking risks should be protected. They should do their best not to become part of the violations. This virus is dangerous for everyone. We will not invent the wheel and do a process devised by our own forces.
Strategies have a common denominator; from older age down. From doctors and nurses, to teachers, police officers and horizontally further. The issue is quantity. We have received confirmation for 360 thousand AstraZeneca vaccines that will enter the process and then we will go down very quickly to 65 year olds even below.
We are discussing close to another considerable amount. But understand my position that things are not finalized, as they say; oh he said and he held. We will have 41,000 doses of Pfizer by March, as I said, and then continue in April with the other vaccines. What we need is a seal on the agreement of the friendly state, so I wait with every day, but we need a seal. Even if it was not done, I can show you the documents that the conversation process took place. I am the tallest beggar on the planet without question. "Another friendly country is under discussion and a third country is in contact with us this morning" , said Rama.