Rama: "Open Balkan" will help Kosovo-Serbia dialogue
Politiko
2022-09-24 18:32:52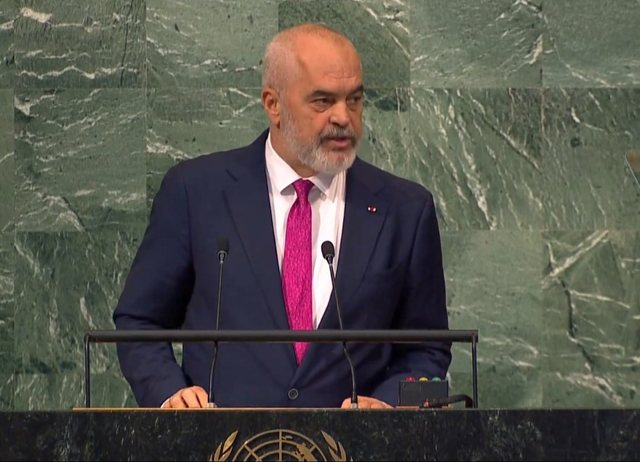 Prime Minister Edi Rama did not fail to mention the "Open Balkans" at the UN summit.
While referring to the initiative, Rama said that he will help in the dialogue between Kosovo and Serbia, as he asked for work between the two countries.
The Prime Minister also spoke about Albania's relationship with Serbia. Rama said that the connection and relationship with Belgrade does not change the recognition of Kosovo by Albania.
"In the Western Balkans region we cooperate with a joint venture with our specific interests, this brought us together with North Macedonia and Serbia to create an open platform for other Balkan countries and beyond. The message of the Open Balkans is that it is not necessary to agree on everything in order to leave behind the dark past and look towards the future. By strengthening relations with Serbia to promote bilateral cooperation, Albania will not move to recognize Kosovo. It is time for Serbia and Kosovo to work for an agreement supported by the EU and the US. Dialogue is the only way and I am convinced that the Open Balkans will help this process", declared Rama.