Berisha: Why did I choose July 7 as the day of the biggest protest we have ever had
Politiko
2022-06-30 18:52:10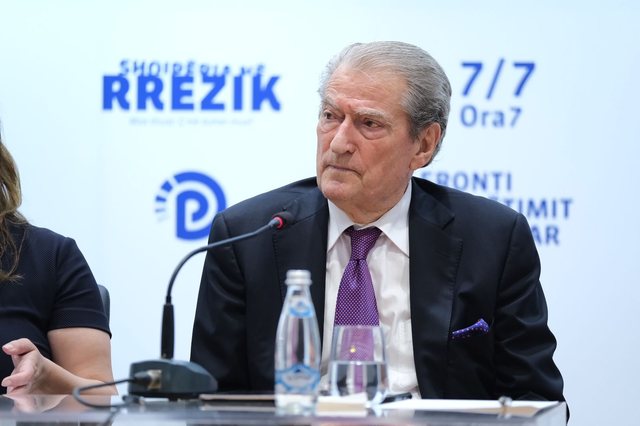 The leader of the Democratic Party, Sali Berisha, spoke during the meeting with the members of the women's forum, also about the protest called on July 7.
Berisha said that the protests are a necessity to overthrow Edi Rama from power, which according to him has turned him into a monist system.
The Democratic leader also showed the reason why he chose July 7 and not to wait any longer to come to the square. The reason, said Berisha, was that citizens should not despair more of Rama's misgovernment. On July 7, Berisha said it would be the largest protest ever organized.
"We announced July 7 as a national protest. We announced this date because we found that the dissatisfaction is very great towards this government and in case we would postpone the protest for an optimal time, in fact the despair among the people would deepen.
We do not have it hidden, but open. Our position, our platform alongside parliament and other forms will be protests, protests and only protests.
We have the prelude to the July 7 protest and we will do everything for a bigger protest we could have organized. We have the prelude to the season of protests against the monist regime of Edi Rama. "- said Berisha.