Manastirliu is not responsible for the bribes, Sula: You sent the group back to prison, you will pay
Politiko
2023-06-05 11:43:04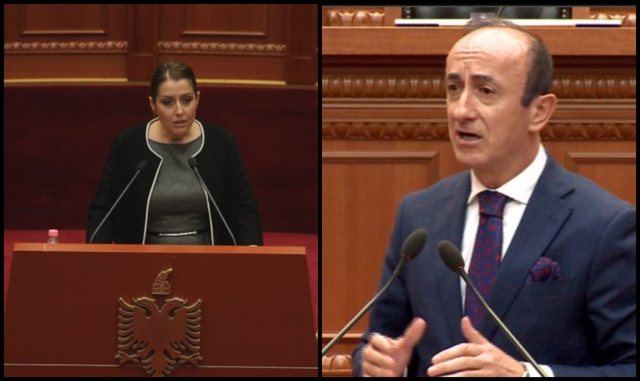 Democratic MP Dashnor Sula has considered it inappropriate to distance himself from the Minister of Health Ogerta Manastirliu after the arrest of the General Secretary of the Ministry of Health, Joana Duro.
Sule addressed Manastirliu from the Assembly saying that he should distance himself before the event and not after it. The deputy told the minister that they have turned the parliamentary group into a prison and that they will pay very soon.
"Look, not today, tomorrow you will pay. God does not forget. Madam Minister, if you distance yourself before the event happened, you always distance yourself after the event. You have created a parliamentary group in prison. This is the truth, but the day will come when you will pay," said Sula.
Manastriliu distanced himself from the responsibility related to the arrest of Joana Duros for accepting bribes. The minister said that the responsibility is individual and that the Ministry of Health distances itself from the case.