The Russia-Serbia agreement, Berisha: Why Edi Rama did not say a word against it
Politiko
2022-09-26 17:56:24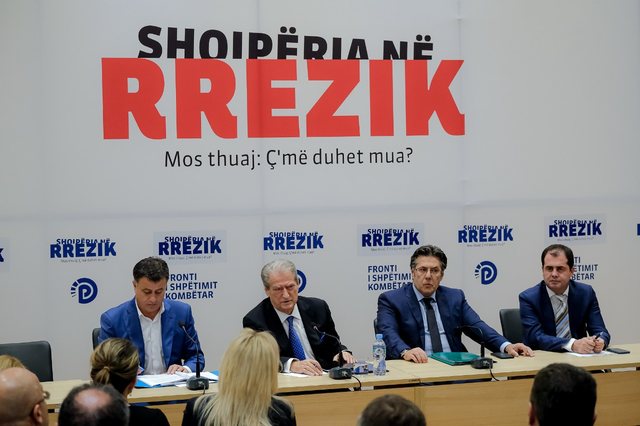 Berisha at the meeting of the National Council: Before Edi Rama's speech at the UN, didn't Sergei Lavrov and the Foreign Minister sign the agreement on foreign policy cooperation between Moscow and Belgrade.
Did Edi Rama utter a single word against this agreement, which has been widely commented on in Europe. Agreement that Serbia is asking for explanations in Washington.
Can this lawyer of Vučić tell us a little, in whose interest is this agreement, at a time when he is asked for sanctions, he signs the agreement for cooperation with Vučić.
What more should he do to the Albanians, so that we tolerate this. Is there any other step to prove his vassalage to Vučić.
This non-recognition of Kosovo is justified by the attitude of the Kosovo government towards genocide and crimes against humanity by Belgrade.
Can not an Albanian, but never a civilized leader do this. There are international laws for crimes against humanity", said Berisha.