Vis Martinaj, the much-wanted who was once the 'king' of gambling, is reported missing today
Politiko
2022-08-11 17:51:40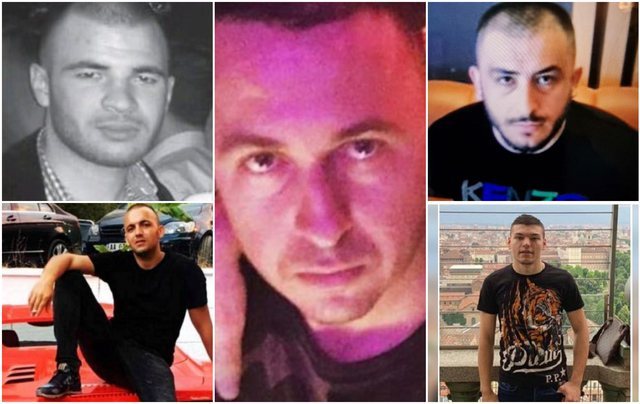 Ervis Martinaj is one of the most well-known characters in the world of crime and considered one of the most dangerous people in the capital, accused of serious events.
Martinaj was arrested on October 7, 2018 in the area of ​​the former block after a conflict in one of the bars in the area, where he himself was injured and his friend Fabiol Gaxha was killed. Martinaj's release was sealed in May 2019, against a property guarantee of 50 million old ALL.
For the event that happened in the area of ​​the former block, Martinaj was sentenced in 20201 by the Court of Tirana to 3 years and 8 months in prison.
In 2020, OFL acquired the assets of Vis Martinaj, well-known in the field of gambling where he also had a casino "King Casino" founded in 2011 and which then expanded into sports betting companies.
Last month, the statement of the repentant justice Nuredin Dumani led to the announcement of Ervis Martinaj's international wanted status, after the statements made in SPAK.
Duman declared before the Special Prosecutor's Office that Martinaj had ordered the murder of Indri Dokles against a 500,000 euro reward for Duman. The repentant justice said that in addition to the promised amount, he received an advance of 100,000 euros.
"Unë kam marrë porosi nga Ervis Martinaj për të vrarë Indrit Doklen. Kam rënë dakord që Ervisi të më jepte për vrasjen e Indritit, shumën prej 500 mijë euro. Dhe se për të kryer këtë vrasje, kam marrë paradhënie 100 mijë euro. Në emër të Ervisit kam vajtur dhe kam takuar në Kosovë dy shtetas, një i thirrur Eli dhe një tjetër që është vëllai i Besian Xhixhës. Gjatë takimit Eli komunikoi me Ervisin dhe më tej me telefonin e Elit, komunikova me Ervisin i cili më propozoi vrasjen e Indrit Dokle", ka thënë Dumani.
On July 17 of this year, at the Fushë-Kruja crossing, a mafia assassination took the lives of three people, including Brilant Martinaj, Vis Martinaj's cousin. Along with him, Diklen Vata and Besmir Hoxha also lost their lives.
This is not the first assassination attempt on Ervis Martinaj's people.
On November 13, 2021, Erigers Mihasi, known as a close friend of Martinaj and ex-policeman Santiago Malko, was killed in the Astir area, killed in Porcelan on August 27, 2019. Mihasi was traveling in his Audi vehicle. A 8 when he was fired upon by gunfire.
Santiago Malko, former operative, was executed in August 2019 in Porcelan. Malko was shot by gunfire while he was in his BME X5 vehicle. Malko had been arrested earlier, while the main suspected perpetrator of his murder is Blendi Teta.