The hit of the criminal group by SPAK, in handcuffs one of the most famous names of the world of crime in Kukës
Politiko
2023-11-21 08:52:07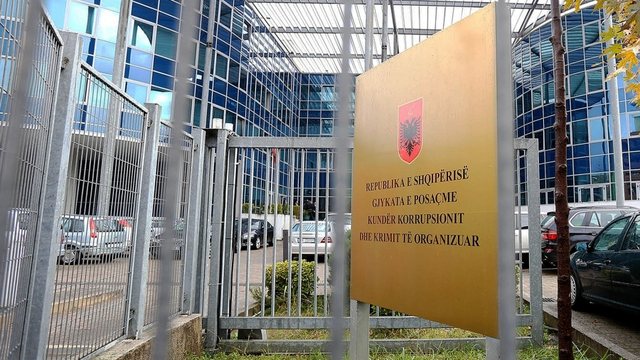 Besmir Mustati and Bujar Gërmizi are among the persons arrested as suspected members of a criminal group targeted by the Special Prosecutor's Office.
The latter is one of the most well-known crime names in Kukës. Bujar Gërmizi is accused of creating conditions for murder.
The criminal group was broken up through the "SKY Ecc" application and SPAK issued 11 arrest warrants on Monday (November 20).
Erzen Breçani, former deputy director of the Tirana police, has been placed in handcuffs, as well as his eldest son, Eralbin. Jonida Babameto, an officer of the border and migration directorate, ended up in handcuffs. While an arrest warrant has also been issued for the Chief of Crimes of Commissariat no. 6, in Tirana, Dedan Gjoni for creating conditions for murder.
Ervin Mata has been declared wanted as part of this operation, against whom a security measure has been issued for drug trafficking.
Accusations such as "Structured criminal group", "money laundering", "drug trafficking" and "providing conditions for murder" weigh against them.