Balla's letter/complaint against Berisha was submitted and registered within the day
Politiko
2023-11-21 12:43:22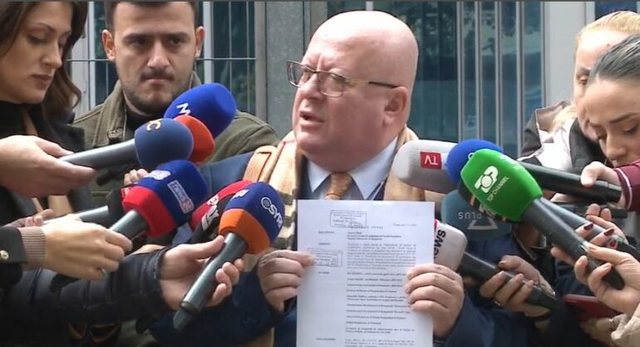 The investigations launched for the privatization of the former Partizani complex are a voluminous file, as stated by the judges of the case and the lawyers who were appointed by GJKKO, but were later dismissed due to the problematic profile.
Recently, in a statement to the media, Genc Gjokutaj, the lawyer of the chief democrat, issued Taulant Balla's letter of complaint against Berisha and Jamarbër Malltezi. As it appears from the document, the report against them was submitted and registered on the same day, which, as Gjokutaj also said, is impossible.
"That this matter is political, I am also informing you about this report page, where you have both the report and the registration of the proceedings within one day. It is impossible for such voluminous cases, within one working calendar day, to submit the report and register the criminal proceedings," said Gjokutaj.
Berisha has repeatedly stated that the investigations launched against him and Malltez are a political issue, initiated by Prime Minister Rama. Malltezi was accused in the file of abuse of office as a high official, at a time when he was not such.
Berisha has made it clear that he will not appear in SPAK as long as justice remains captured by Rama.