SPAK asked for 1 year in prison for hiding assets, former head of the Constitutional Union Bashkim Dedja testifies in court
Politiko
2023-05-31 11:51:12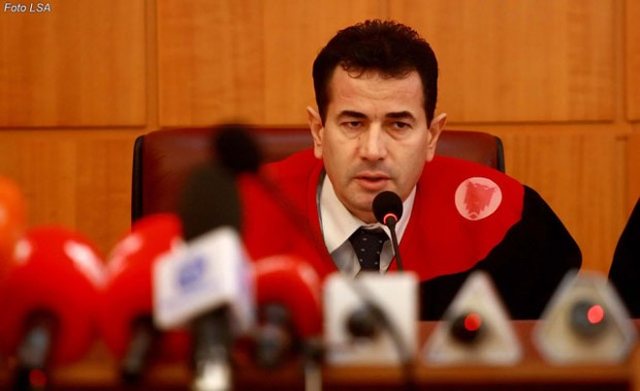 The former head of the Constitutional Court was present at the court session, where he defended the charges brought against him for hiding assets.
He stated that he received the loan of 10,000 euros from his brother-in-law who worked in emigration and did not declare the income from emigration.
Meanwhile, regarding the apartment in Tirana where he lives, Dedja has said that he took it on credit and will pay until 2023.
"As for the 10,000 euro loan, it belongs to my brother-in-law and he worked in emigration and the income from emigration is declared. As for the apartment in Tirana, I got a loan for it, and I will pay it until 2023", said Deda.
The Special Prosecutor's Office had asked for 1 year in prison for Bashkim Deda, where according to them he has hidden in his statements an apartment located in the "Ormars" complex, Kryemëdhenj, Golem.
He also made a false declaration of the source of the creation of the apartment in Tirana with an area of ​​146 m2, related to a loan taken from his brother-in-law. For 10 thousand euros borrowed from Bashkim Dedja according to SPAK, they are not justified by the person who gave it to them.